Our company was founded in 1994. Our mechanical workshop provide metal sheet fabrication and vehcile conversion and related product manufacture service.
We have exported Benz sprinter ambulance aluminum interior fitting kits and toyota hice ambulance interior aluminum kits for many years. We provide police car, EMS vehicle conversion service for domestic offier since established.
We provide ODM and OEM service, we can manufacture according to your drawings or design based on your concept. welcome to visit our factory!
Ambulance interior aluminum kits
1. high roof ambulance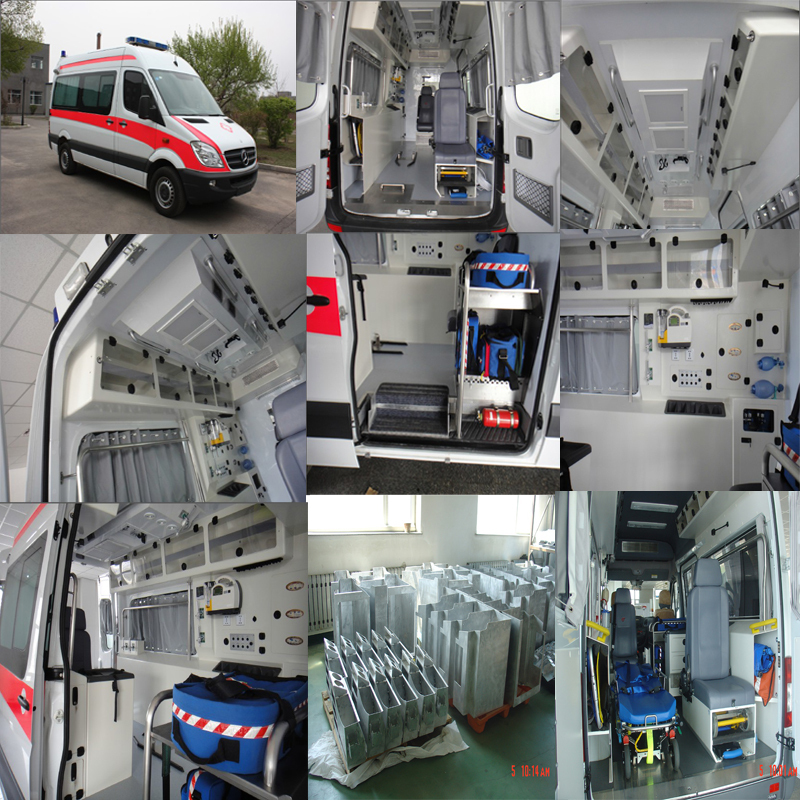 2. Mini ambulance
Police euipment
Luggage cabinet
Aircraft rescue stretcher
Handwash basin
Ambulance accessaries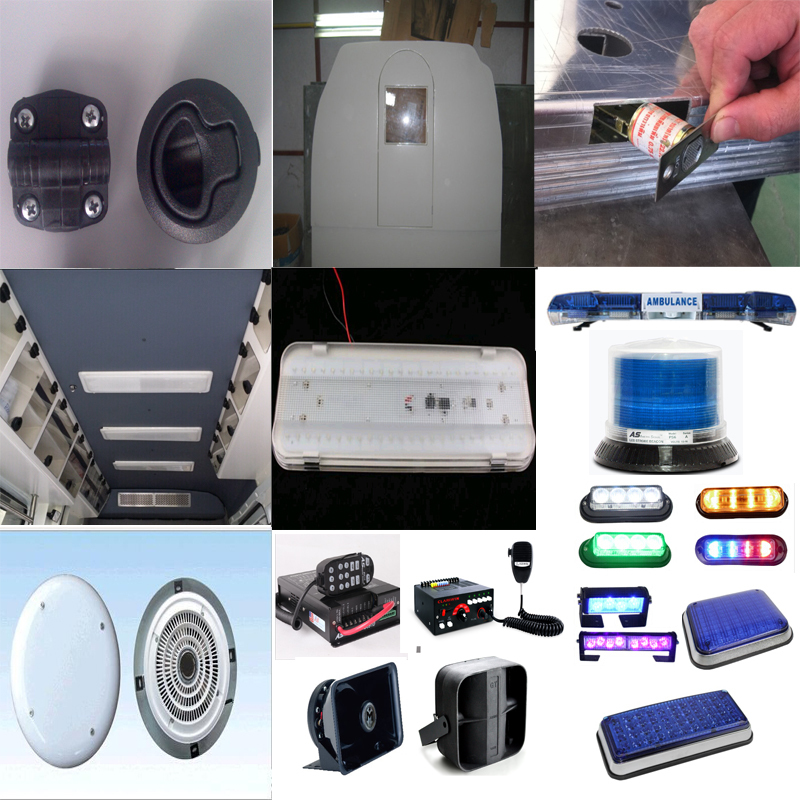 We can manufacture according to your drawing

We can provide design for your van

We can provide installation traning for free

We also can provide other parts for ambulance use, such as siren, speaker, warning lights, stretchers, accessories and etc.
♥ For our electric siren and speaker alarm system, please click " siren & speaker" to go details page.
♥ For our vehicle mounted telescopic mobile lighting system, please click" mobile light" to go details page.
◊ Sirens---- five years warranty;
◊ Speakers---three year warranty;
◊ Light bars, beacons, work lights and other led products, we provide one year to five year warranty;
◊ We provide free diagnosis and solutions. Within warranty period, we would provide replacement parts for free!