2019 industrial/commercial swimming pool water/sewage/drinking water ozone generating tube
Details:
>>Electrodes:
1.Use enamel coating as internal electrode, stainless steel as external electrode,
2.capacity of corona resistance and machinery antiforce capacity are stronger than glass,
3.ceramic material. Uniformity air gap between enamel coating internal electrode and
4.stainless stee l external electrode, it produces high concentration ozone output.
5.It uses insulation materials for connections, for preventing creepage.
>>Cooling way
1.Water cooled for internal & external electrodes, effective prevent high temperature
2.rising when the tube is discharging, for ensuring high ozone concentration output.
>>Adjustable ozone output: 20-100%.
1.Use highfrequency & Intelligent power supply inverse system, ozone output
2.can be changed on demand to achieve accuracy control.
Our Product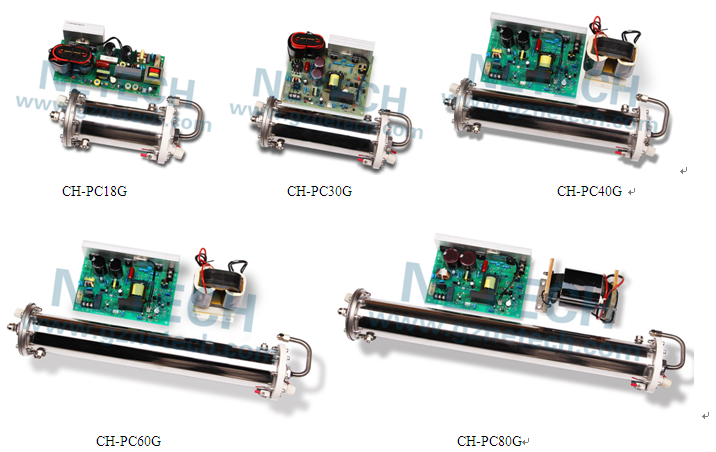 High Ozone Concentration Enamel Ozone Generator Spare Part
Specification:
Item

Unit

CH-PC18G

CH-PC30G

CH-PC40G

CH-PC60G

CH-PC80G

Ambient temperature

℃

23

23

23.9

23.9

24

Ambient humidity

%

38

38

37

Oxygen flow rate

LPM

1~4

2~8

3~10

5~17

8~20

Ozone concentration

Mg/L

112~78

123~72

123~70

120-72

118-74

Ozone output

G/Hr

6.7-18.7

14.8~34.6

22.1-42

36-73

56-88

Power

Kw

≤0.22

≤0.3

≤0.4

≤0.6

≤0.8

Cooling method

Water cooling for internal & external electrodes

Cooling water flow rate

LPM

≥2

Cooling water temperature

℃

ambient temperature ± 8℃

Diameter of gas inlet/outlet

mm

1.Air inlet & ozone outlet: EDφ8mm

Diameter of water inlet/outlet

EDφ10mm

Adjustable range

%

20-100

Power supply

V/Hz

110/220V 60/50HZ

Fuse

A

3

5

10

Ozone tube dimension

mm

285*160*125

340*160*125

460*160*125

600*160*125

705*160*125

Power supply dimension

mm

212*90*95

189*146*95

210*146*62

Ozone tube weight

Kg

2.5

3

3.6

4.9

5.45

Power supply weight

Kg

1

2.4
High Ozone Concentration Enamel Ozone Generator Spare Part
>>High ozone concentration & output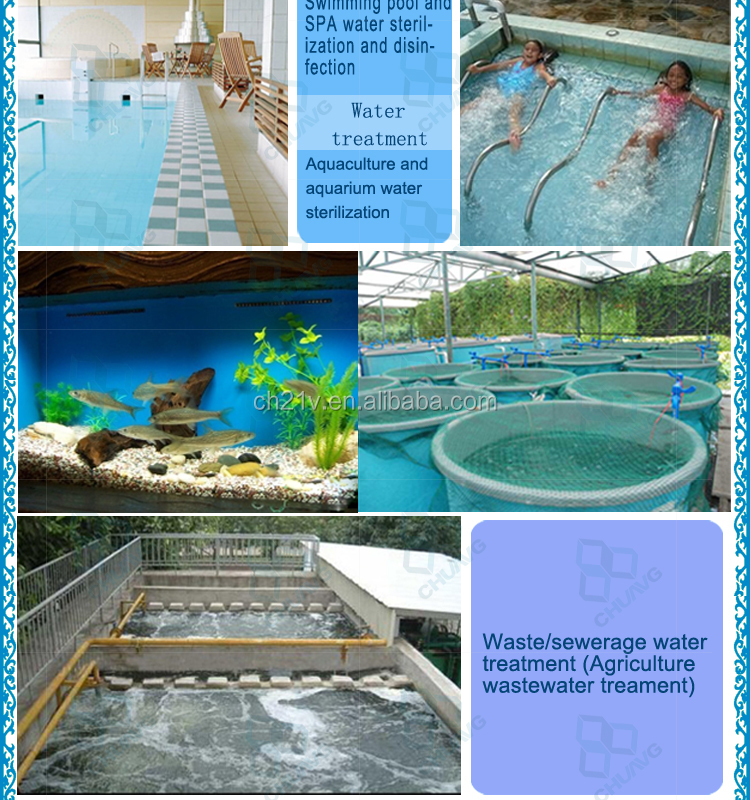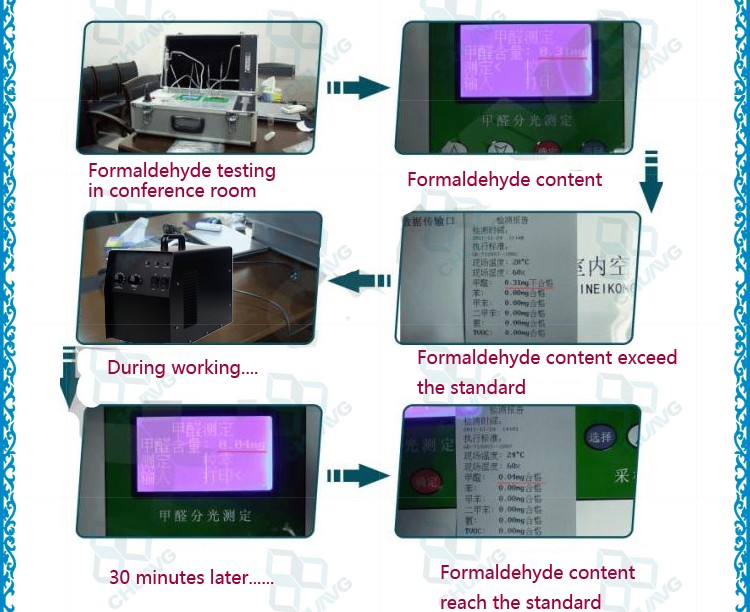 High Ozone Concentration Enamel Ozone Generator Spare Part
<After sales service
<We provide 12month free maintenance.
<The buyer should return the product in the original conditions to us and should
<bear the shipping costs for return.
<If any part is required to be replaced,
<the buyer should also pay for the costs of the parts to be replaced.
High Ozone Concentration Enamel Ozone Generator Spare Part
Why choosing us?
1.Having 7 years production experienced .We are trusty business partner.
2.Quality Controlled:Quality Control personnel check the quality at every
stage of production, from the incoming raw materials to the finished product.
3.CH-BT Production Capacity: 3000 pcs per month.
4.We have serial products: ozone tube ,UV water sterilizers, ozone generators,
oxygen concentrators, protein skimmers, and filters, mixing pumps and other water
or air treatment spare parts.
5.We supply OEM service according to customers' requests and give out
professional suggestions.
Distributors Offer : Welcome to be our distributor .
High Ozone Concentration Enamel Ozone Generator Spare Part
Quality control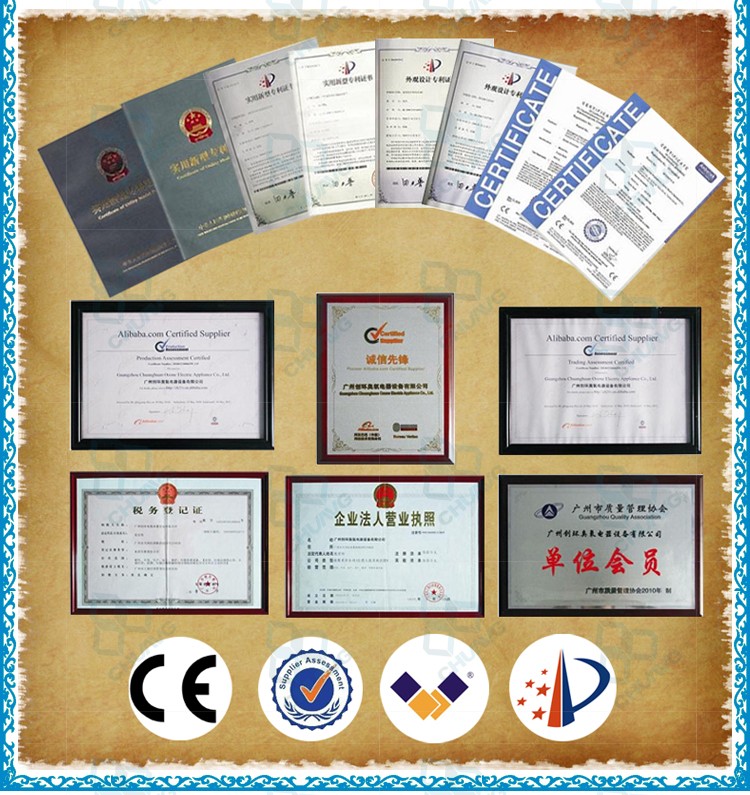 Guangzhou Chuanghuan Ozone Electric Appliance Co., Ltd., located in Guangzhou City, Guangdong Province, is a professional ozone generator manufacturer specializing in R & D, design, manufacture and processing of ozone products & spare parts.
We also provide professional service with consultation in type selection, reliable and economic recommendation and after-sales service.

The main products of the company are CH-KTB, CH-BT, CH-BT and CH-KTA series of Portable ozone Generators with the brand of "oZocenter".
CH-PTF, CH-PT series of Ceramic Ozone Generators and CH-PC series enamel ozone tube, which have already obtained domestic patents.

The products of our company are widely used for water treatment, chemical oxidation, food processing industry, and pharmaceutical industry etc.
Welcome to choose the products you need,and we wil give you the good quality ,OEM&ODM service and best price!
Original manufacturer with OEM serviece:
Machine: Ozone generator,oxygen concentrator,UV sterilize,protein skimmer,etc.
Spare parts:Ozone tube, oxygen molecular sieve,air compressor,venturi,gas water mixing pump,etc

Factory Add: Tianhe Distric, Guangzhou, China