Aluminum Frame Panel Pre Carbon Air Furnace Filters
Air Furnace Filters Features
1) Type: Active carbon air filter
2) Frame: Stainless or aluminum frame
3) Media: Active carbon
4) Protect mesh: Aluminum mesh or spray iron mesh
6) EN779 class: G3, G4
7) Average arrestance: 80-90%, ≥90%
8) Temp. Resistance: 100°C
9) Humidity: 100%
Air Furnace Filters Advantage
1.The activated carbon uniformly attached to polyester media with activated carbon.

2.This Carbon filter is optimal and effective for removing a variety range of dust and peculiar smell.

3.This filter is very economica with low initial and maintenance cost.

4.This filter is replaceable for the general particle filters due to excellent

5.Various custom sizes are available.
Air Furnace Filters Application
1.Used in the IAQ place. HVAC system.Used in the airport, hospital, semiconductor factor.
2.Biology companies where require high air quality of the in-room environment.
Size: Various custom sizes are available.
Air Furnace Filters specification and technical parameters
Model No.

Outsize L*W*H (mm)

Rated air flow (m³/h)

Initial resistance (pa)

Efficiency

C-G3/G4

290*595*22

500

≤45

80%-90%(Arrestance)

C-G3/G4

290*595*46

1500

C-G3/G4

595*595*46

3000

C-G3/G4

595*495*46

2500

C-G3/G4


595*295*46


1500

C-G3

/G4

495*495*46

2000

C-G3

/G4

595*595*95

5000

special size can be according to customer special requirement
Product Details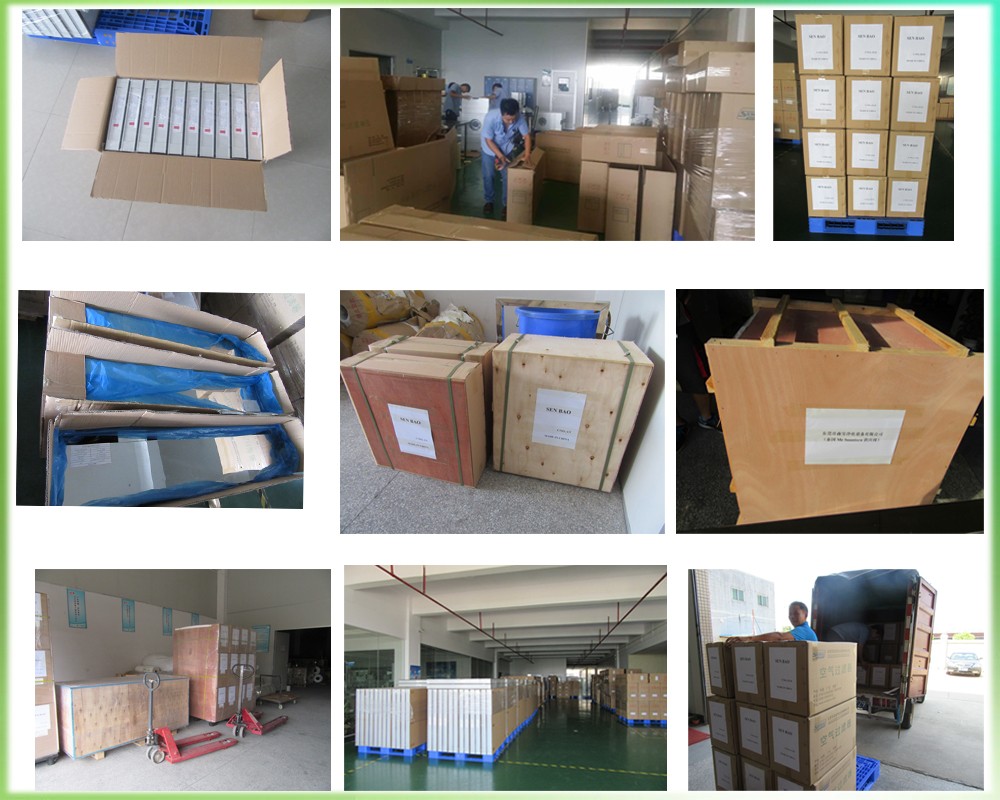 Ø

24 hours a day, 7 days a week.

Ø

Cheap, fast and efficient.

Ø

adequate stocks.

Ø

16 years experiences.

Ø

Seriously quality control.

Ø

Superb technique.
Currently, we have customers all over the world, Southeast Asia, Middle East, North America, European, etc. Some famous customers like Coca-Cola (China), Nestle coffee (China), DuPont electronics, Pepsi Cola, Master Kong, Lebaishi (Danone), etc...
Q:Are you really manufacturer or trading company?
A:We are indeed filter manufacturer over 15 years experiences and work with many brands for dozen years,such as Coke Cola,Pepsi,Sony,Zhongsheng Medicine and etc.
Q:Where is the air filter generally use for?
A:HAVC(Heating,air conditioning and ventilation system)Spray painting stop,chemical plant,pharmaceutical plant,cement or asphalt powder plant,clean room,power station,heavy and metal industry,Gas turbo and Co-generation utility plants, Engineering and devices plants, dry and bake room, Hospital,etc.
Q:What's your testing standard?
A:EN779:2012, ISO9001

Q:What is the international standard for air filter?
A:European and American use different name for the same standard.
Euro:Pre(G1-G4),Medium(F5-F9),HEPA(H10-H14),ULPA(U15-U17)
American:Pre(Merv1-7),Medium(Merv8-14),HEPA(Merv15-19),ULPA(Merv 20)
Save