BW Smart Motorized Lift With 18.5" Full HD Screen / Pop Up Retractable Monitor in Meeting
BW-LU Ultra-thin LCD lift is designed for the advanced conference solution to provide an efficient solution and enjoyable experience in conference communication especially for enormous information share like data, image and sound. Besides its ultrathin design, this item also featured by the aluminum button switch which is easily controlled by a soft touch. It's no longer a lift only but also accompanied with the full HD screen.
Characteristics:
1. it is integrated with HD screen all in one lifting system. The screen will be up automatically by touch switch and remote control; after use finished, will be hidden into table automatically to tidy up the desktop;
2. especially for ultra-slim LCD/LED monitors as thin as 5mm depth;
3. HD screen for choosing: 15.6 inch or18.5 inch, touch or no touch 1920*1080; others can be customized, like all in one PC, microphone etc.
4. total aluminum case for the HD screen and aluminum wiredrawing surface treatment on top panel;
5. adopting synchronous belt gearing to assure quiet lifting;
6. two qualified mute motors, one for up and down, the other for angel adjusting, with magnetic clutch, to ensure stable lifting and the ability to lift itself to the proper position;
7. connectors: HDMI, USB, VGA, Power, RS232 control. Others can be customized;
8. buttons on panel: up, down, stop, forward, backward, on/off switch, USB input with cover;
9. control: infrared remote control, central control and touch button control;
10. circuit Board protection system: Supply power automatically when the monitor lifts up. Power off automatically when lift down to help reduce energy consumption;
11. CE CCC approved and one year warranty.
Operation
Notice: Before plug power line, remove the shockproof screws marked in yellow part to protect the lift from damage during transportation.
1. Before used, check terminal power and connection lines;
2. Code proofreading of remote control if needed, details refer to manual pls;
3. Press "UP" button on the panel or controller to lift up the monitor;
4. After the lift is up, adjust the suitable angel of the screen through "BACKWARD" & "FORWARD" buttons;
5. After use finished, press "DOWN" button to lift down the monitor;
6. The power will be automatically off after lift down;
7. Plug off the power and connection lines.
Parameters
Item NO.

BW-SLU17

BW-SLU19

Style

LCD Lift with HD screen

Monitors

15.6 inch 16:9

18.5 inch 16:9

1920*1080 Samsung

Panel size

520*88*5mm

580*88*5mm

Box size

500*75*605mm

560*75*605mm

Connectors

USB, HDMI,VGA,Power, RS232

Voltage

110-220v

Panel Buttons

USB input, power on/off, up, down, stop, forward, backward

Pitch angle

0-30°

Color

silver/black

Remote distance

35m

Material

Wiredrawing aluminum alloy
Pictures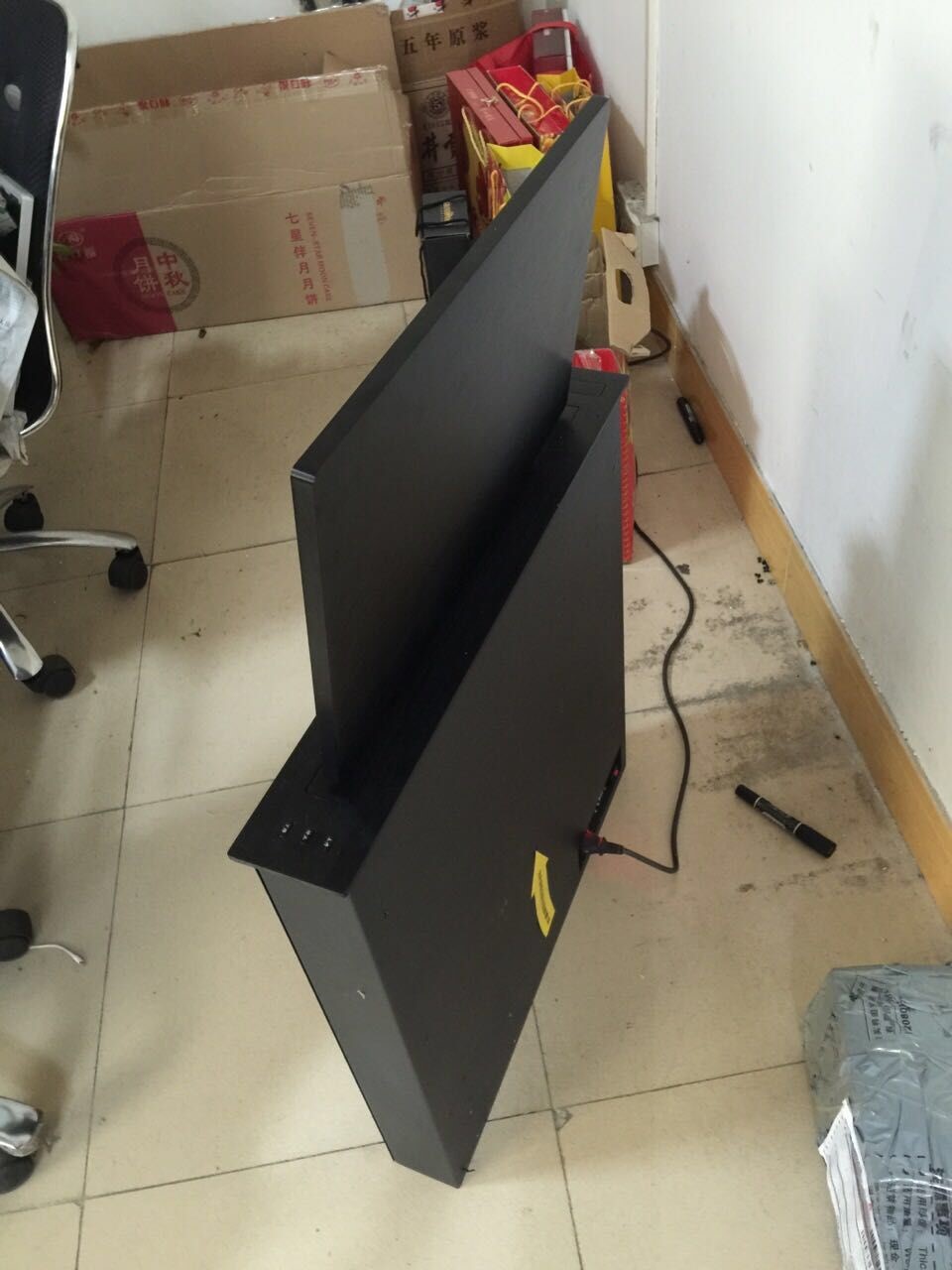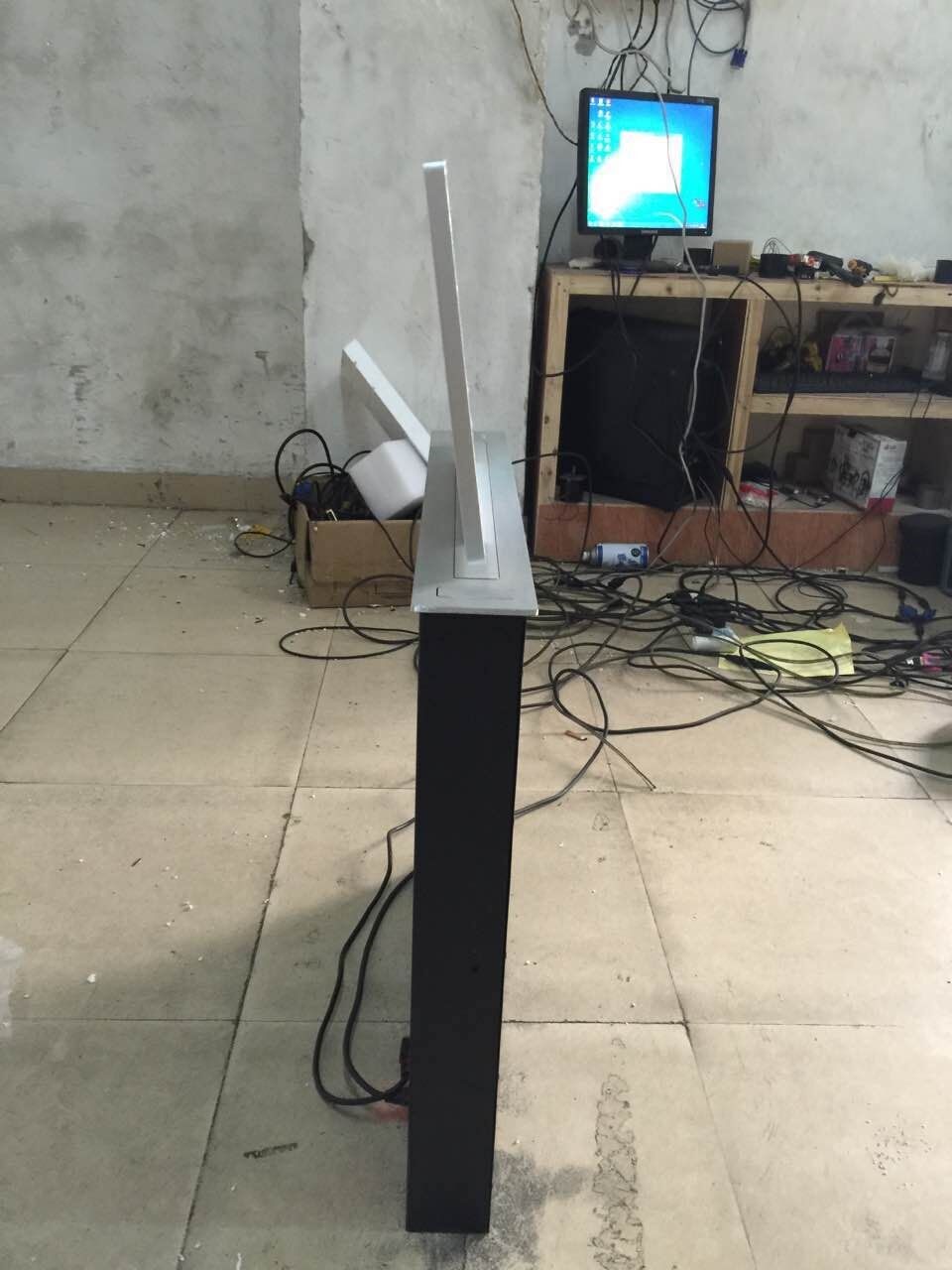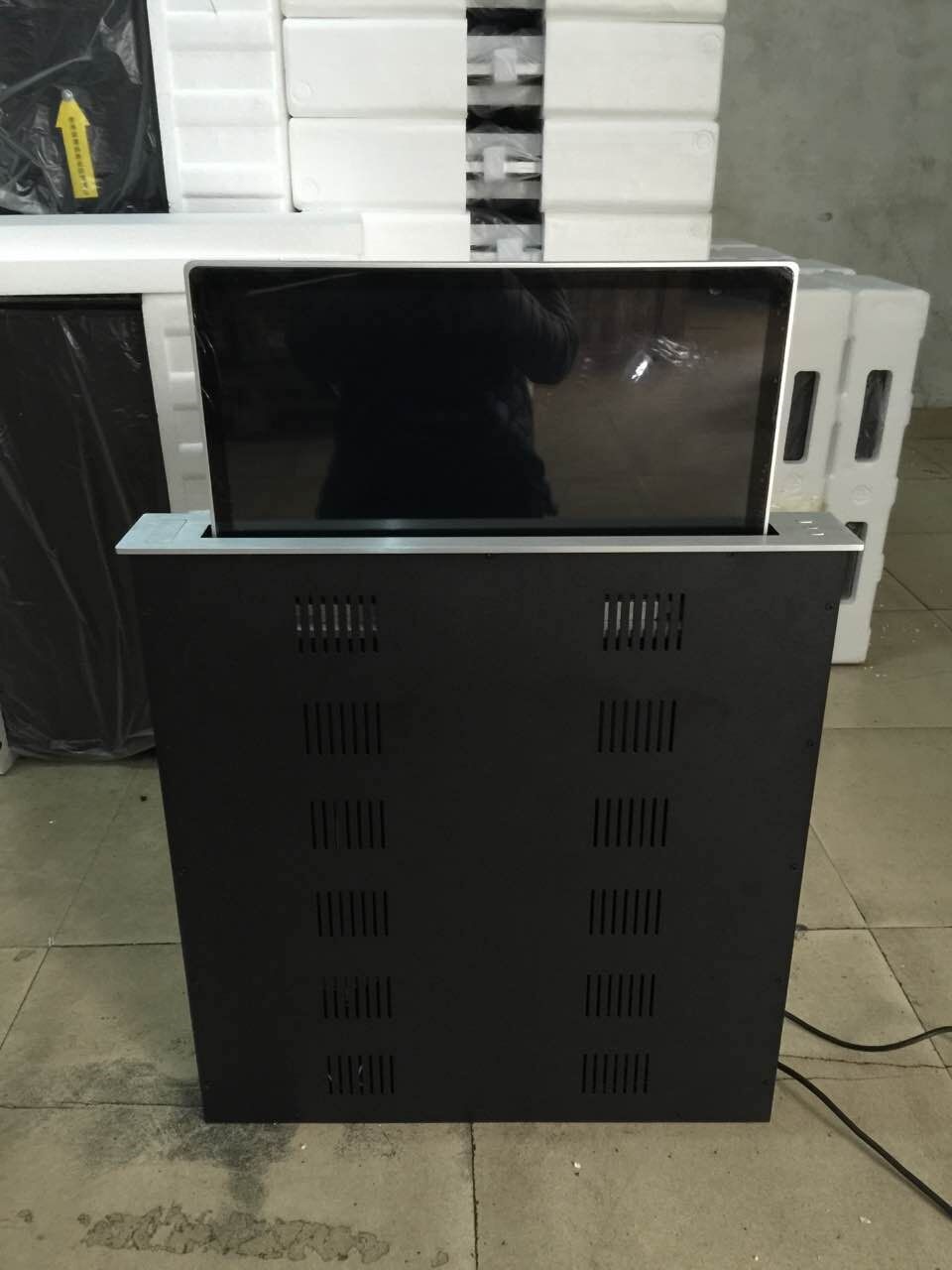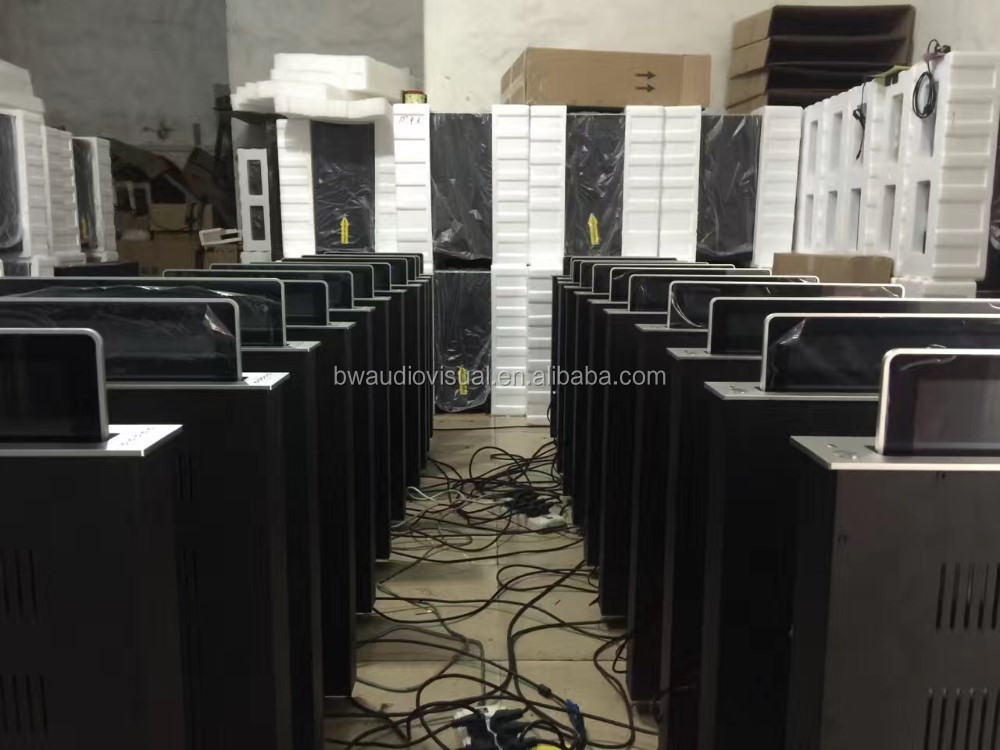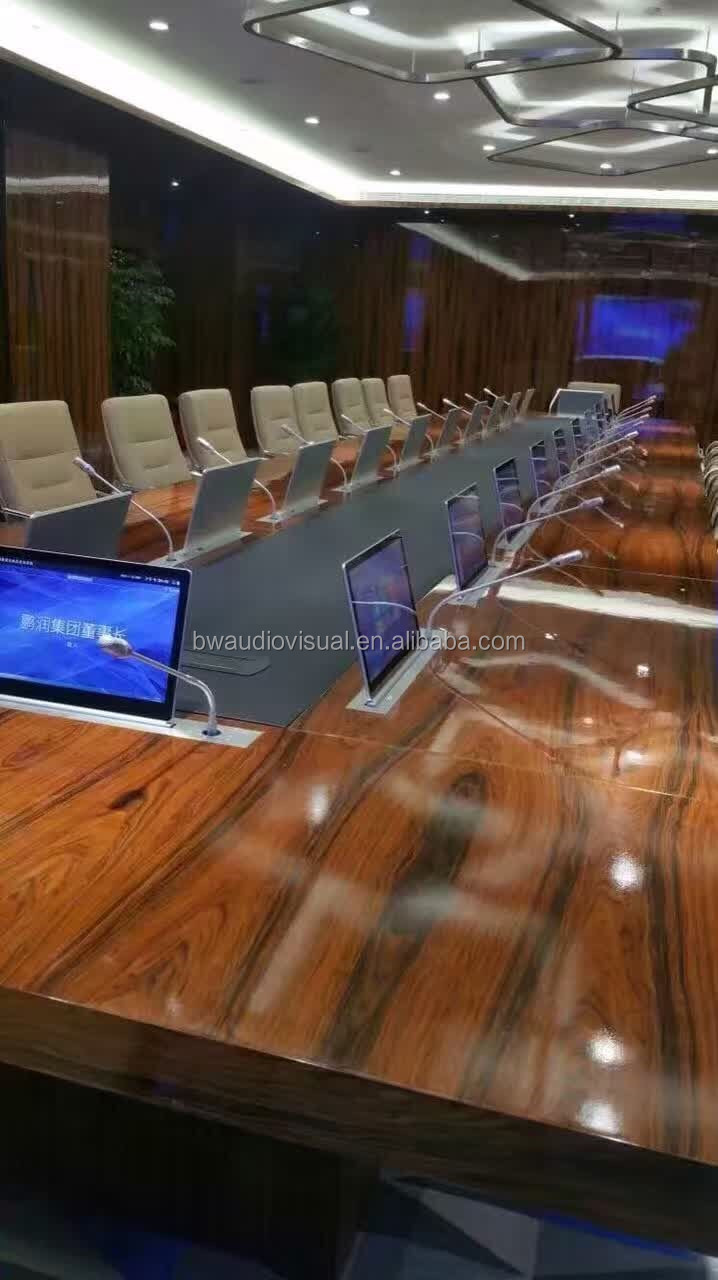 1. Sample service is available
2. OEM with logo printing is warmly welcomed
3. Shipment and sample quality tracking.
4. Quick response , enquiry will be repond within 24 hours.
BW Audiovisual Solution CO.,LTD is a company strongly commited to innovation, high-tech products development and strict quality standard, located in Guangzhou.
At BW Audiovisual, we consistently strive to offer the professional and entire all-in-one office automatic solution at affordable prices. We rely on high qualified human sources and technology; we listen to what our customers need; we persist on creating as much as value for all our customers.
We supply various sizes lcd lift with or without monitors, with microphone and desktop sockets, TV lift.
Factory & Warehouse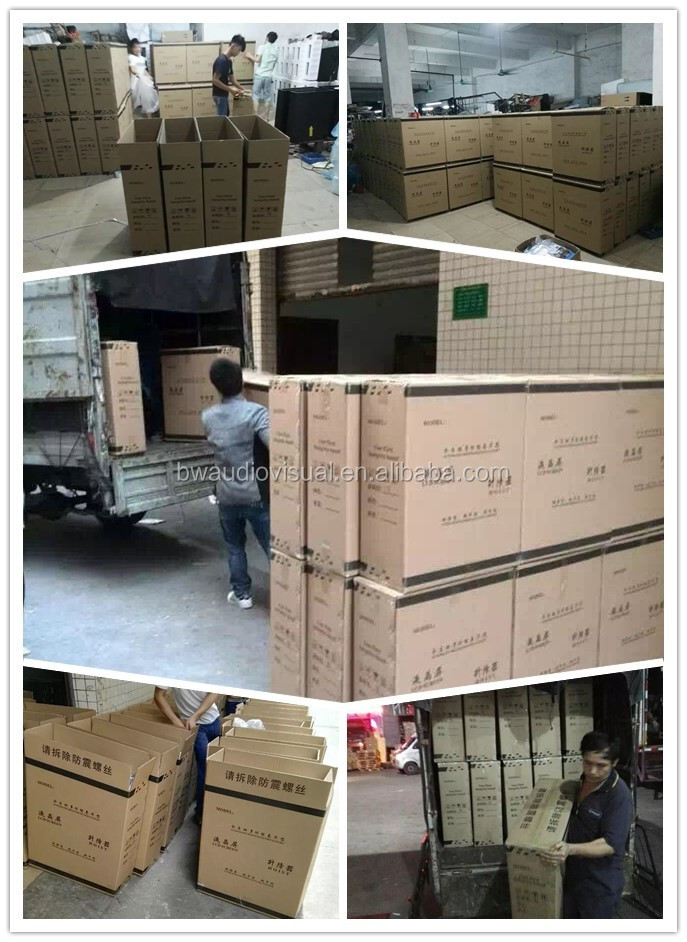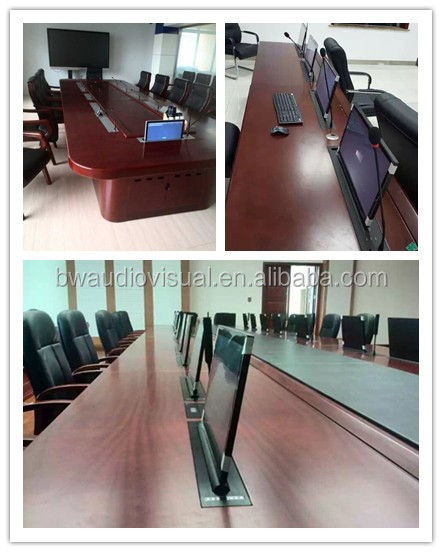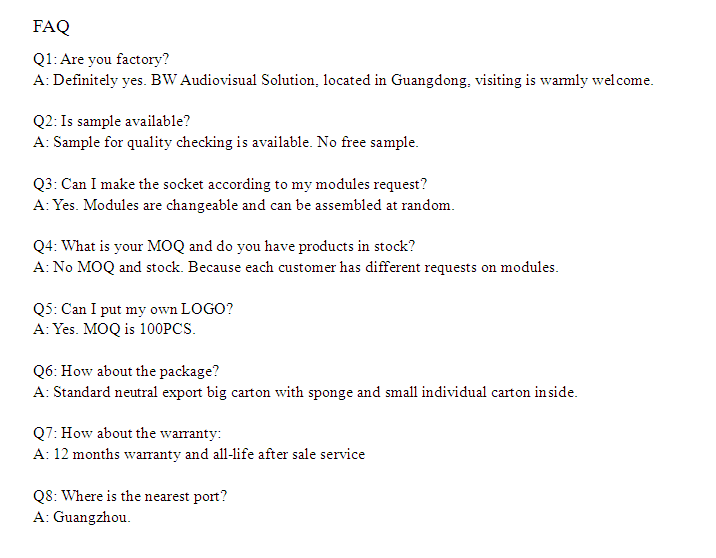 Warmly Welcome Contact Details