♣ China good selling two-story recycling light steel prefab house,quick assembly durable portable building
◊ Materials
No.

Name

Description

Thickness(mm)

Color

1

external wall panel

50

mm

EPS sandwich panel

ppgi 0.326

grey white

2

internal wall panel

50

mm

EPS sandwich panel

ppgi 0.326

grey white

3

roof purlin

60×80 SHS

1.0

white

4

door

EPS sandwich panel door

ppgi 0.326

grey white

5

window

pvc sliding windows

1500*100

white

6

flooring board

construction grade plywood

18mm

7

roof tile

Corrugated EPS sandwich panel

0.326

white/blue/red

8

floor purlin

12#Csection steel

1.8

white

9

column

100×100SHS

2.0

white

10

ring beam

60×80SHS

1.8

white

11

walkway board

3

mm

checkered plate

3.0

black

12

roof transverse beam

100×100 SHS

1.8

white

13

floor transverse beam

18#Csection steel

2.0

white

14

staircase beam

16#C section

2.0

black
No.

Item

Material

Specification

1

Steel structure

Square hollow section+ C section steel+ aluminum profile

2

Floor

(Available choice)

Plywood

1220x2440x15mm

PVC flooring

2000x1mm

3

Wall

(Available choice)

EPS sandwich panel

50mm/75mm

100mm/150mm

PU sandwich panel

Rock wool sandwich panel

EPS cement compound board

4

Door

(Available choice)

Sandwich panel door

800x2000mm

Steel wooden door

900x2000mm

5

Window

(Available choice)

PVC sliding window

1125x1000mm

Aluminum window

Shutter

6

Roof

(Available choice)

EPS sandwich panel

50mm/75mm

100mm/150mm

PU sandwich panel

Rock wool sandwich panel

Asphalt shingle

Synthetic resin tile

7

Ceiling

(Available choice)

Sandwich panel ceiling

600x600mm

Gypsum ceiling

PVC ceiling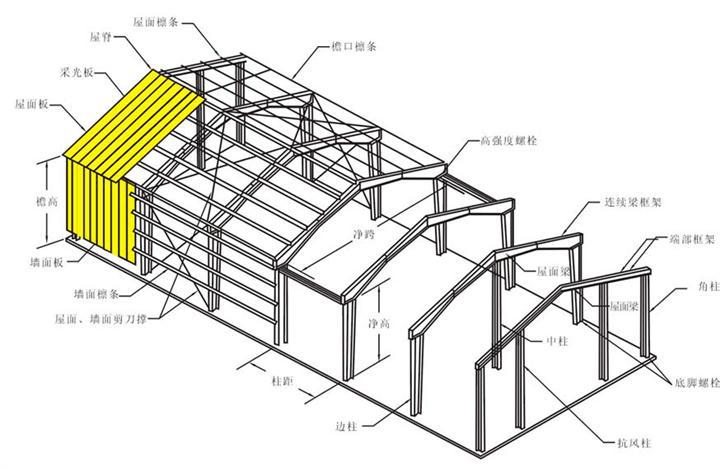 ◊ Details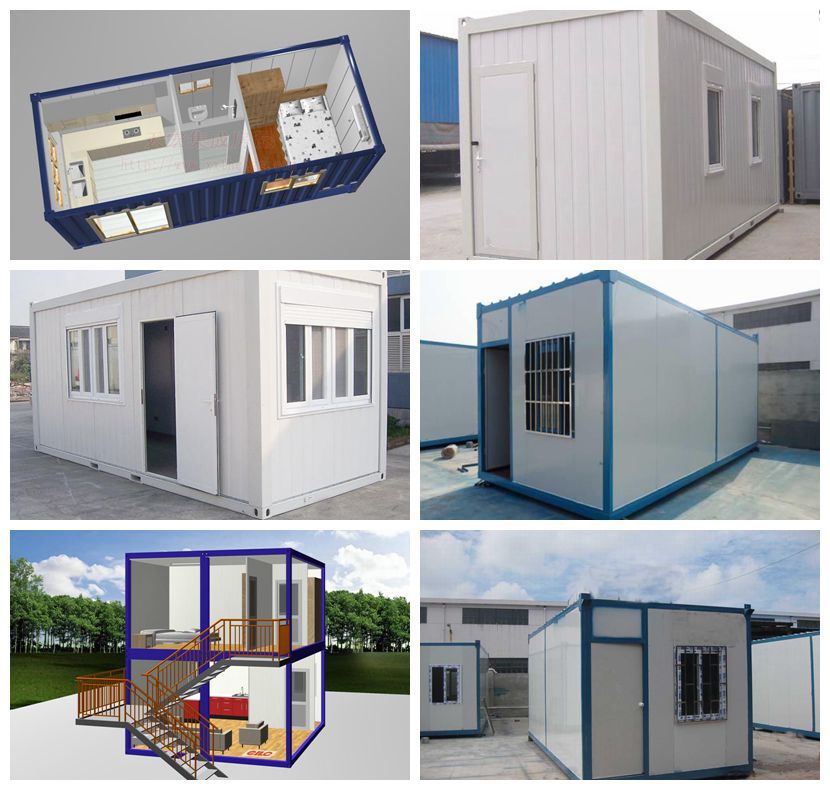 ◊ Realated material detail
◊ Transportation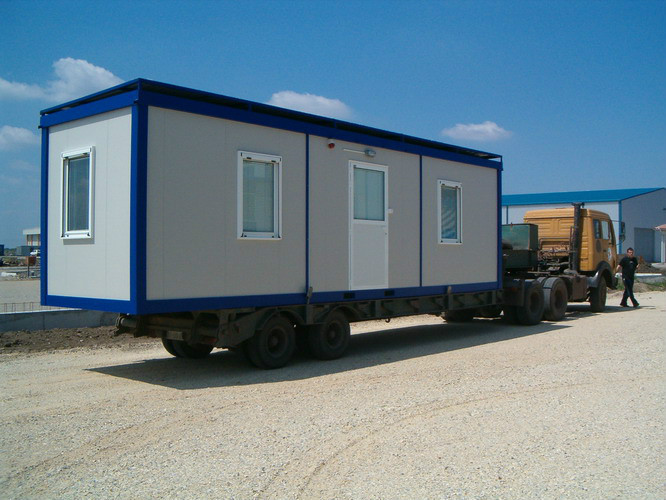 ◊ Advantages
1) Stable structure: The main structure is light steel structure and sandwich panel. They form a stable structure so it can resist 9-11 grade hurricane and 7 grade earthquake.
2) Quick Installation: Convenient to assemble and disassemble. Six skillful Chinese workers can finish installing 100m2in three days.
3) Flexible layout: The partition wall, window, ceiling, door are optional for clients.
4) Long service life: The components of house can be used repeatly, so its designed life span can reach up to more than 25 years in normal environment.
5) Environmentally friendly: Almost dry construction which is environmental friendly.
6) Good performance: Water proof, moisture proof, heat insulation and sound insulation.
◊ Application
1. prefabricated houses,
2. modular dormitory,
3 .prefab hotel,
4. mobile office,
5. light- steel structure plant/warehouse,
6. reusable shopping mall
◊ Flow chart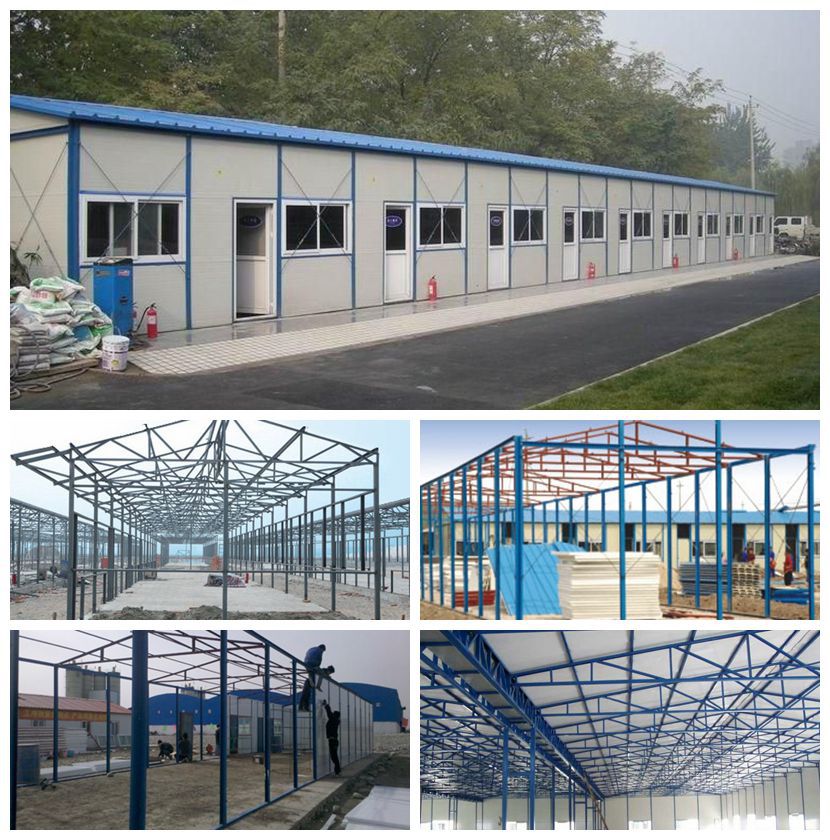 ◊ Villa showing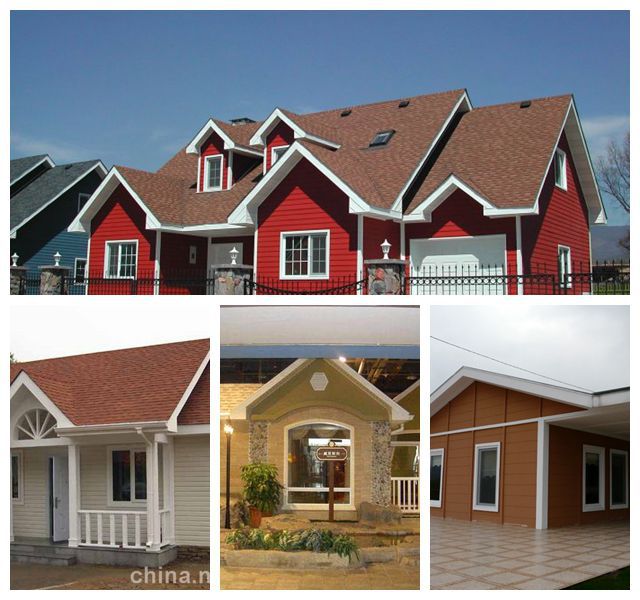 ◊ Why us
Who we are?--ZHONGJIE FACTORY
1. We are ZHONGJIE FACTORY
2. Mainly products are: PUsandwich panel ,EPSsandwich panel ,color steel panel,rock wool sandwich panel ,PPGI,cold storage panel,clean panel ,steel structure and so on
3. Factory location: Beichen Tianjin China
4. Occupied area: 1000000square meters
5. Professional Certification: ISO9001, NSF
6. Strong R&D Capacity
7. Attentive after-sale service
◊ Factory show and Certificates
Zhongjie Group found in 1997,settled in Tianjin Beichen development area in October ,Company developed very fast during the ten years, set up the first color coating production line in north of China, there is more than 20 branch factories deal in color steel, steel structure in north of Huanghe, zhongjie products covered more than 20 provinces, cities and autonomous in China, annual selling more than 160 millions, zhongjie major dealing in color steel (color coating, corrugation, steel structure), which is a diversity development group company gathered in chemical coating, warehouse and logistic, commercial real estateScience and Technology Park.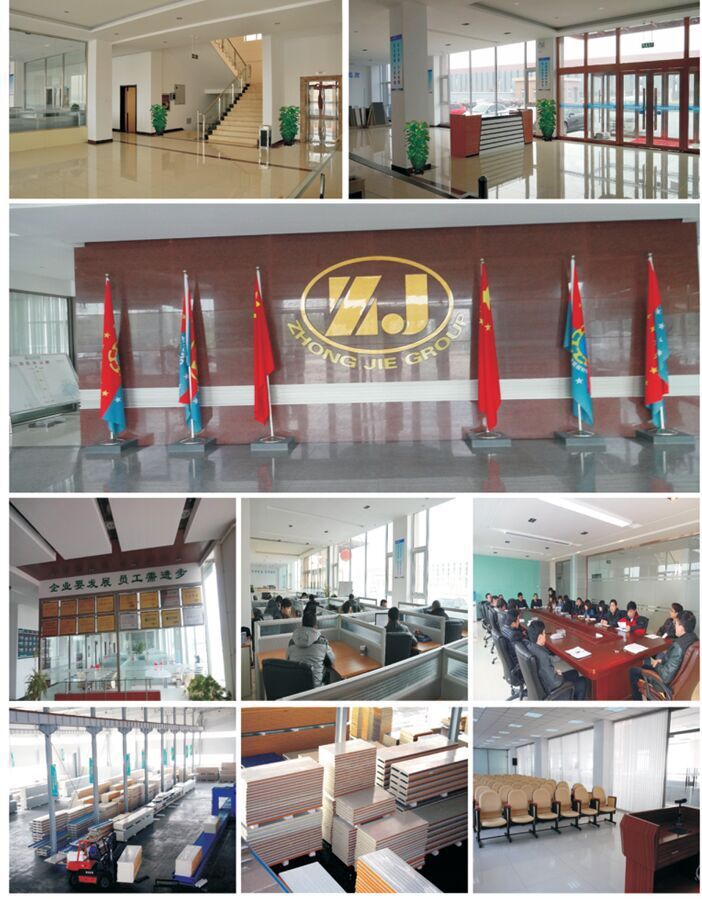 ◊ Sales net
Mob(Whatsapp/Wechat)+86 18526241495
Office Tel:+86 22 86859097
Email : wanna(at)wtohome.com