Clean Room AC Pleated Pre Air Filter
Applications
Pre filters for commercial & industrial AHU.

Advantages
11 pleats/feet, 40% higher than normal product With Aluminum frame, very strong structure.
Customer can replace the material very easy by themselves, the holder and frame can be recycled. Washable, Can be reused when necessary.
Material and Performance
| | |
| --- | --- |
| Frame Material | Cardboard /Aluminum |
| Filter medium | Synthetic Fiber |
| Face Guard | Galvanization net,aluminum nets |
| Max. humidity | 80%RH |
| Max. temperature | 80°C |
Specification and technical parameters
Model No.

Outsize L*W*H (mm)

Rated air flow (m³/h)

Initial resistance (pa)

Efficiency

C-G3

290*595*22

500

≤40

85%(Arrestance)

C-G3

290*595*46

1500

C-G3

595*595*46

3000

C-G3

595*495*46

2500

C-G3


595*295*46


1500

C-G3

495*495*46

2000

C-G3

595*595*95

5000

special size can be according to customer special requirement
Product Details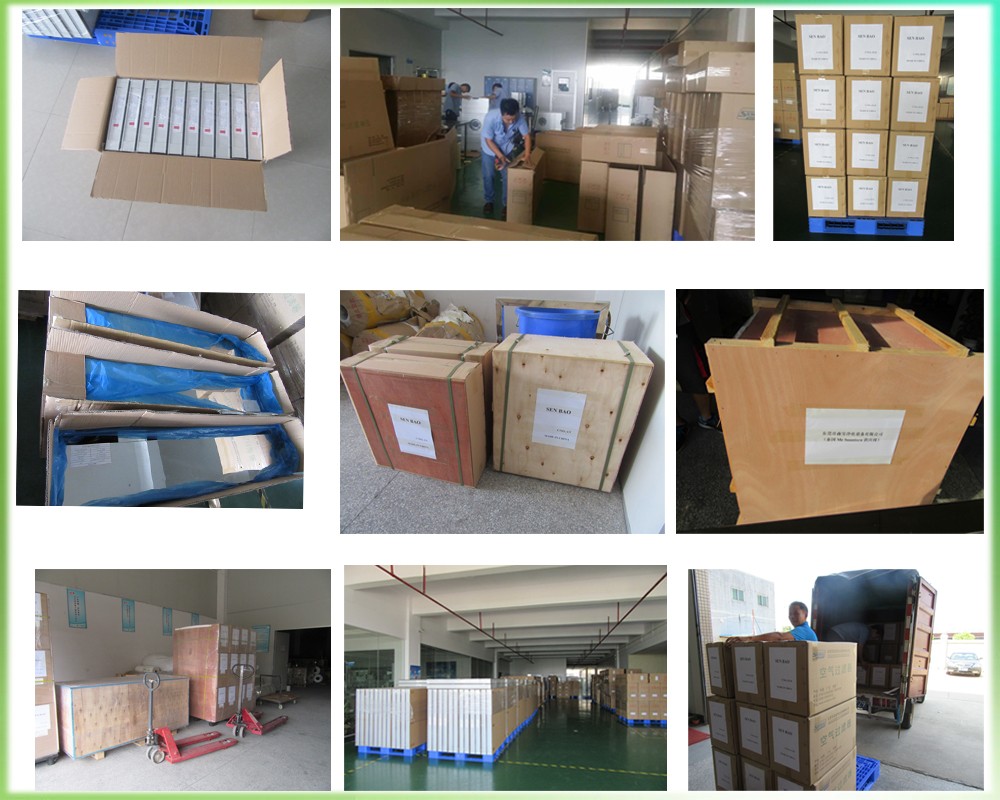 Ø

24 hours a day, 7 days a week.

Ø

Cheap, fast and efficient.

Ø

adequate stocks.

Ø

16 years experiences.

Ø

Seriously quality control.

Ø

Superb technique.
Q:Are you really manufacturer or trading company?
A:We are indeed filter manufacturer over 16 years experiences and work with many brands for dozen years,such as Coke Cola,Pepsi,Sony,Zhongsheng Medicine and etc.
Q:Where is the air filter generally use for?
A:HAVC(Heating,air conditioning and ventilation system)Spray painting stop,chemical plant,pharmaceutical plant,cement or asphalt powder plant,clean room,power station,heavy and metal industry,Gas turbo and Co-generation utility plants, Engineering and devices plants, dry and bake room, Hospital,etc.
Q:What's your testing standard?
A:EN779:2012, ISO9001

Q:What is the international standard for air filter?
A:European and American use different name for the same standard.
Euro:Pre(G1-G4),Medium(F5-F9),HEPA(H10-H14),ULPA(U15-U17)
American:Pre(Merv1-7),Medium(Merv8-14),HEPA(Merv15-19),ULPA(Merv 20)
Save