Clean Room Ventilation System Air Conditioning Air Filter Bag
Air Filter Bag is widely used in the middle of clean air conditioning unit, which is to protect the HEPA filter. The media is synthetic fiber.
Feature
1. Low initial resistance .
2. High efficiency.
3. Large dust holding capacity.
Application
It is widely used in electronics, precision machinery, medical care and fine chemistry industries, ect., suitable to filtrate for clean room and clean factory workshop with dust particle diameter less then 1-5um.
Material and Running Conditions
| | |
| --- | --- |
| Class | G4 |
| Filter Material | Synthetic fiber |
| Frame Material | Galvanized sheet/ Aluminum Alloys |
| Filtration Grade | Medium Filter |
| Color | White |
| Max. Temp. | 80℃ |
| Min. Humidity | 80%RH |
| Application | Pocket Air Filter for Air conditioning system, AHU, industrial filtration(semi-conductivity, photoelectron, pharmaceutical), painting booth,operating room. |
Specifications
Model

Actual Size

WxHxD(mm)

No.of Pockets

(pcs)

Rated AirFlow (CFM)

Initial Resistance(Pa)

FP

595x595x600

8P

2000

85

FP

595x595x600

6P

1650

85

FP

595x595x381

8P

1500

85

FP

595x595x381

6P

1250

85

FP

595x495x500

6P

1650

85

FP

595x495x500

3P

1000

85

FP

595x295x500

3P

1000

85

FP

595x295x600

3P

750

85

FP

595x295x381

4P

750

85
Product Images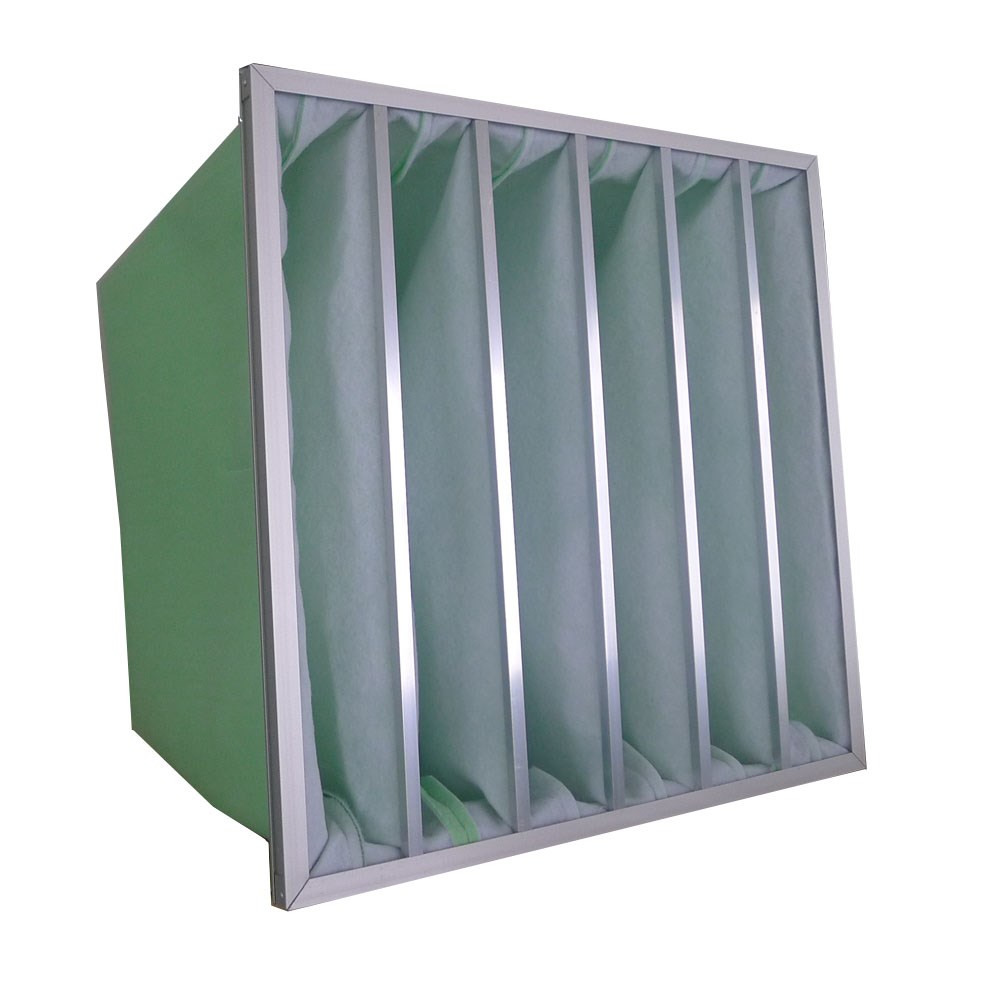 Different Colors for Different Efficiency
1) For more than 16 years experience in our industry.
2) Working time: Monday to Friday, 8:00 am ~17:30 pm, Saturday: 8:00-15:00, During this time, we will reply to you within 1-2 hours. (except holidays and national holidays)
3) Professional and experienced sales will reply your inquiries.
4) OEM can be acceptable.

5) Good after-sale service.
6) We are team cooperation, we will try our best to satisfy you well with competitive prices as per your request.
Senbao Purifying introduces advanced manufacturing equipments, imported high-quality filter materials. Together with strict manufacturing process control system and rich application experience of years, they make our products favored by both domestic and foreign customers.
Q:Are you really manufacturer or trading company?

A:We are indeed filter manufacturer over 13 years experiences and work with many brands for dozen years,such as Coke Cola,Pepsi,Sony,Zhongsheng Medicine and etc.
Q:Where is the air filter generally use for?

A:HAVC(Heating,air conditioning and ventilation system)Spray painting stop,chemical plant,pharmaceutical plant,cement or asphalt powder plant,clean room,power station,heavy and metal industry,Gas turbo and Co-generation utility plants, Engineering and devices plants, dry and bake room, Hospital,etc.
Q:What's your testing standard?

A:EN779:2012, ISO9001

Q:What is the international standard for air filter?

A:European and American use different name for the same standard.
Euro:Pre(G1-G4),Medium(F5-F9),HEPA(H10-H14),ULPA(U15-U17)
American:Pre(Merv1-7),Medium(Merv8-14),HEPA(Merv15-19),ULPA(Merv 20)