1.Product description:
Our filter paper is made up of high quanlity cotton pulp and wood pulp,our company use green energy to produce products and the boiler is remoulding.The Kenya's customer satisfied with our production processes.So we promise they are healthy products.And they are used in many industries widely.For exmple,medical industry,food industry and so on.The price is reasonable.We only provide the highest quanlity products so that every customer can choose our products trustingly.Above all,according to the customer request,we also produce different size.
Our products is the first brand in filtration cardboard in China.The sales volume is high every year.Our products won many customers' heart.
The products accord with FDA,GB11680,ISO9001.Welcome to ask more questions about products.I'm looking forward to building a cooperation with you.
index

Technical

parameters

type

Weight

(g/m2)

Thickness

(mm)

Filtering rate

(p0.03bar

s.50ml.10cm2)

Water

%

Bursting strength dry

kpa

Bursting strength wet

kpa

Ash%

Pore

L/m2s

Crepe

Filter

sheet

Scs-302

150~170

0.5-0.55

7″-15″

<7

300

130

<1

10-20

Customer standard

150-160

0.5-0.55

3″-5″

<7

280

100

<7

50-70
2.Application:
Filtration of pharmaceutical chemical products and frying oils used in KFC and Mcdonald.
3.Certification: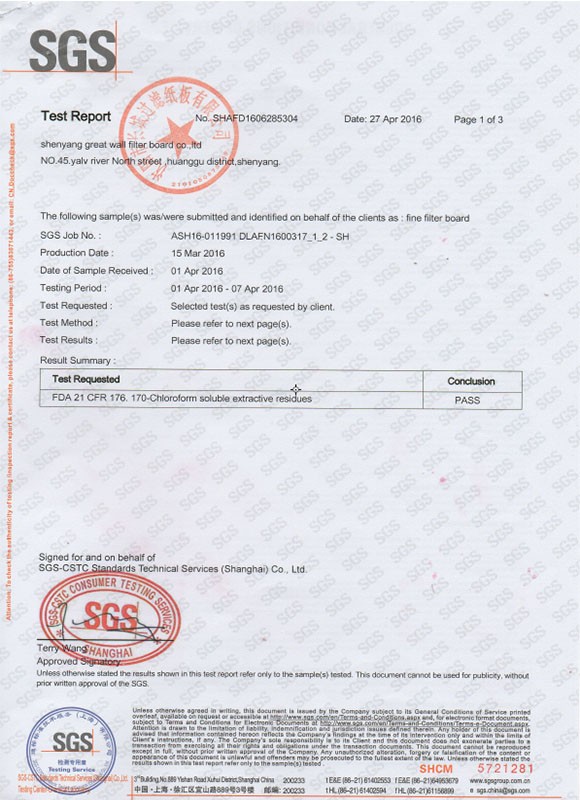 3.Related products:
Our different products are usd in different industries:
Edible Oil Filter Papers

Scy-101

Scy-202

Scy-213

Refinement and depth filtration of senior vegetable oil, such as peanut oil, rapeseed oil, camellia oil and olive oil.

Water Filter Papers

Scs-101

Scs-102

Medication chemical industry

Water treatment.

Wrinkle Filter Papers

Scs-302

Scs-303

Scs-304

Filtration of pharmaceutical chemical products and frying oils used in KFC and Mcdonald.

Oil Filter Papers

Scy-103

Scy-104

Catalyst, paint, coating, lubricating, oil, petroleum additives, used oil regeneration, mutual inductor, fat chemical industry, paraffin, power plant and alkyd.
Our products pack in roll or cartons.We promise the products won't destroy.The shipping ways are land transportation,air transportation ,sea transportation and multimodal transportation.
1.We can send free samples to our customers if you need.
2.We will try our best to solve your problems after sale.
3.And welcome to visit our factory.Lots of customers at home and abroad have visited our factory many times.Their responses are"Very good!"
4.The sales manager is always online so that we can keep in touch in time.
About us:
I
,
Shenyang Great Wall filtration cardboard co., LTD
Shenyang Great Wall Filtration Cardboard Co.,Ltd is one of main global Filter-paper Cardboard suppliers, founded in 1989 with unique technology and more than 27 years' experience. We have certifications such as ISO 9001:2008,FDA,Drinking water health security product health permit and so on.
Our cardboard, including macro filtration cardboard, refined filter cardboard, clarified cardboard, fungus-eliminated cardboard, active carbon cardboard, industry oil filter paper, plant oil filter paper,KFC filter paper,water-treated paper and so on, have been widely used in beer, drink, grape wine, fruit and vegetable juice, medicine, oral official, edible oil, edible vinegar, instant noodles, colloid, petroleum, chemical industry, electric power, water treatment, paint, dope and many other areas.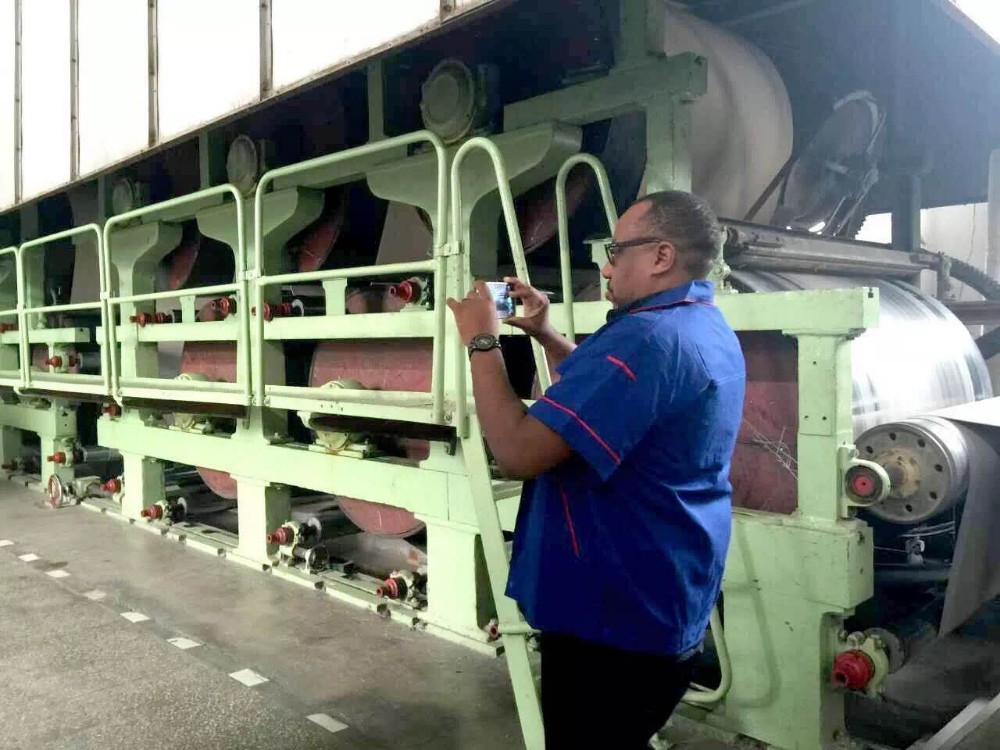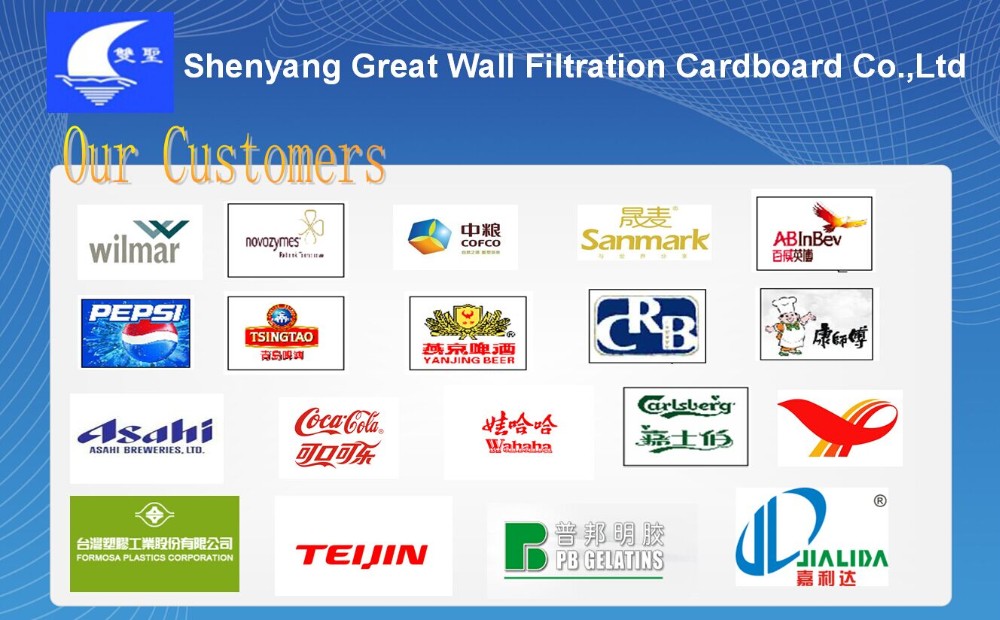 1.Your company is the manufacturer or the trader?
It is the industrial and trading company.
2.The quanlity of your products is good?
Of course,we produce products with high quanlity cotton,wood pulp.The wood pulp import from Canada.
3.Can you send me sample?
Yes,we can send you free sample.
4.May I visit your factory?
Sure.Welcome to visit our factory.We have entertained customers many times.
5.If we have problems about products after sale,will you help it out?
Yes,we will try our best to help you.