Ginger import from Vietnam at best price.
Ginger is a popular spice. It is high in gingerol, a substance with powerful anti-inflammatory and antioxidant properties. Ginger can be used fresh, dried, powdered, or as an oil or juice, and is sometimes added to processed and cosmetics. It is a very common ingredient in recipes.
As a prestigious manufacturer and supplier in both internal and external market, VIETGO Company Ltd commits that our ginger is the most competitive price and the highest quality.
If you are interested in our ginger, don't hesitate to send us your inquiry!
Specifications of ginger:
Product name

Fresh ginger

Feature

- Size: 80-150gram.

- Fresh, clean.

- No insect, no pesticide residue, clean, and strong taste.

- 100% natural ginger.

Origin

Vietnam.

Taste

Hot aromatic.

Color

Bright yellow.

Cultivation type

Common.

Packing

Mesh bag or carton.

Method of payment

L/C 100% at sight or T/T.

Delivery time

10-15 days after receiving customer's deposit.
Ginger is a flowering plant in the family Zingiber; it has lance-shaped leaves and bears stalks of white or yellow flowers. Ginger has a very long history of use in various forms of traditional/alternative medicine. It has been used to help digestion, reduce nausea and help fight the flu and common cold, to name a few.
Ginger has various benefits such as:
Alleviate nausea (great in early pregnancy)

Reduce fever

Calm coughing and respiratory troubles

Stimulate the circulatory system

Relieve muscle aches and pain

Get rid of dandruff

Emerging evidence shows it helps lower cholesterol.
Ginger can be easily found in many places, but best-cultivated in fertile soil:
After about four months, the leaves fade and uproot the plant, it's harvesting season and ginger reaches the highest quality.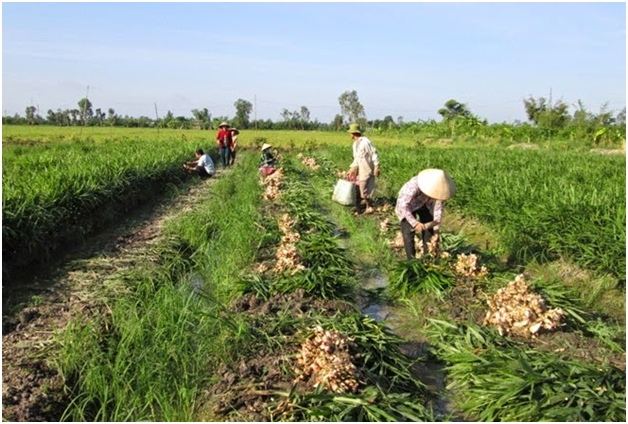 The processing requires sophisticated and automated techniques that ensure the minimal deterioration and guarantee consistent product quality.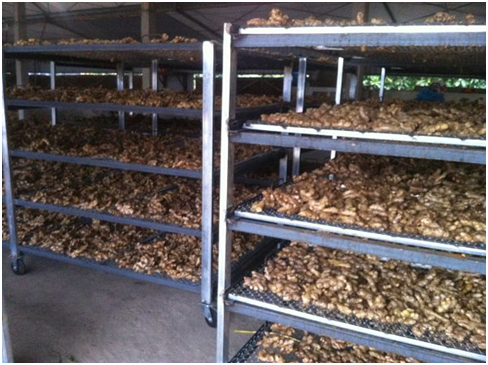 We offer safe and sturdy packing options for ginger in excellent condition.
Packing gingers in mesh bags.
Packing gingers in carton.
Company information
VIETGO CO., LTD was established in December 2005. Now, we are 6 year-gold member of Alibaba. It proves that we are a trustful partner and very professional in export. By cooperating with us, you have chance to buy the best product at the best price.
Please try to contact us soon!
Here are some pictures of our office where we do international trade and receive foreign customers' visit, before taking them to visit the factory: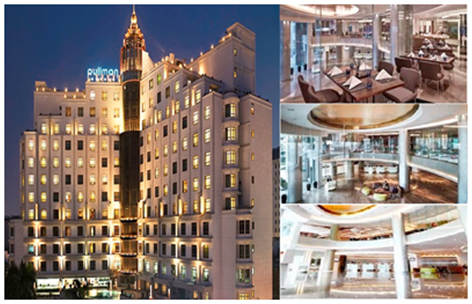 We are looking forward to cooperating with you!
Thanks and best regards!
Ms. Hannah
Head of Sales and Marketing Department
VIETGO Co., Ltd
Mobile, whatsapp: +841232425784
My skype: Hannah.vietgo
Add: 5th floor, 5-star Pullman Hotel, 40 Cat Linh Str, Dong Da Dist - Ha Noi – Vietnam