Japanese microwave safe noodle soup to go cup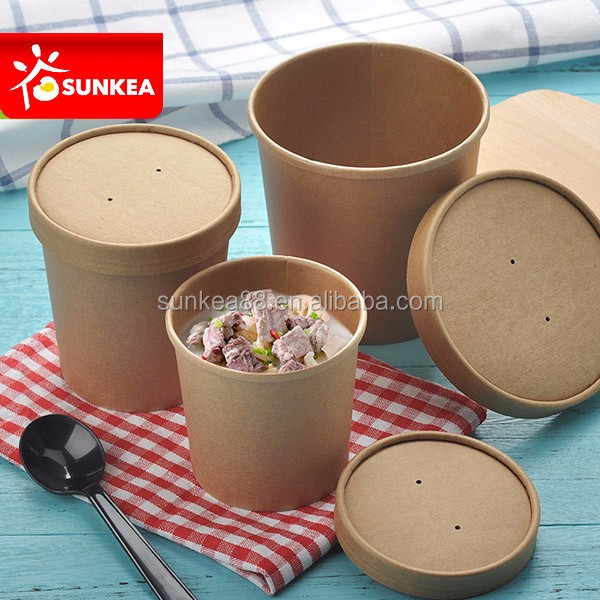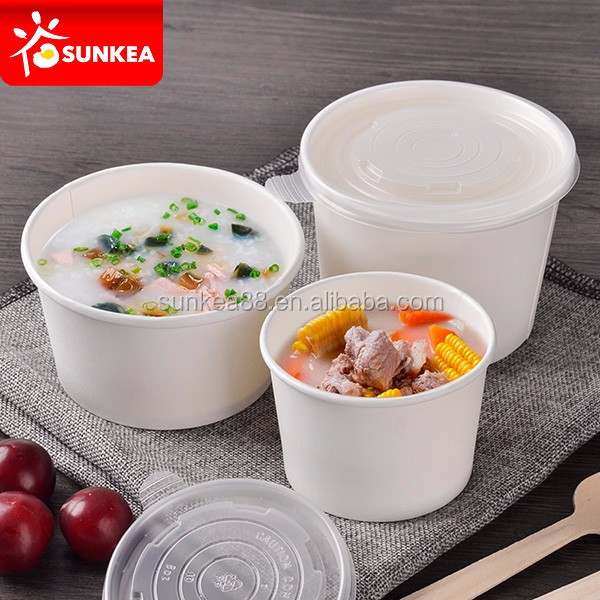 Description
Model
Product Dimensions (cm)
Package
Carton Size(cm)
Unit
CBM
Top
Btm
High
Pcs/bag
Bags/ctn
Pcs/ctn
L
W
H
Paper
soup cup
8oz
9.0
7.5
6.1
25
20
500
46.5
37.0
34.0
0.058
12oz
9.0
7.3
8.6
25
20
500
46.5
37.0
36.5
0.063
16oz
9.8
7.5
10.0
25
20
500
49.5
40.0
38.0
0.075
26oz
11.6
9.3
11.0
25
20
500
59.0
47.5
45.0
0.126
32oz
11.6
9.0
13.5
25
20
500
59.0
47.5
46.5
0.13
Paper lid
8/12oz
9.0
25
20
500
48.5
33.0
40.0
0.064
16oz
9.8
25
20
500
52.5
33.0
43.0
0.074
26/32oz
11.6
25
20
500
61.0
34.0
51.0
0.106
Plastic lid
8/12oz
9.0
25
20
500
48.0
24.0
39.0
0.045
16oz
9.8
25
20
500
51.0
24.0
41.0
0.05
26/32oz
11.6
25
20
500
60.5
24.0
49.0
0.071
Paper soup container may be used with hot or cold liquids, made from renewable resources,
and is lined with PE. The cup provides an alternative to traditional disposable soup cups.
The soup cup is insulated to protect hands from the heat of hot liquids, color printed by size
for convenience in serving, and fits a lid sold separately to prevent leaking.
Being compostable in municipal and industrial composting facilities,
soup cup / soup bowl is printed with a decorative pattern.
Disposable food service products are used to store, insulate, transport, prepare, and serve food and drink.
They may be made of paper, plastics, or metal foil.
Food service products for freezing items protect their contents from freezer burn,
contamination, and drying.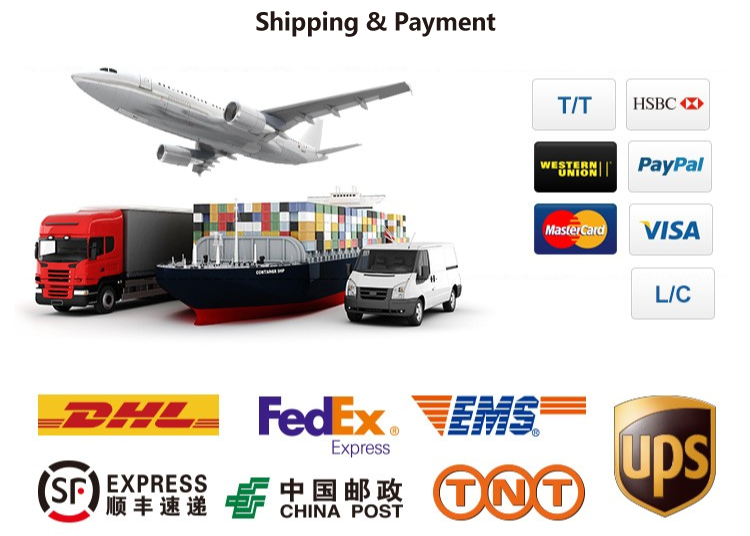 The Quality
Quality will never be a concern from our top-rated production line.
High professional and discreet team will ensure you a quite pleasant purchasing experience.

The Accuracy
The most prompt and companionable service of our sales team will meet your every need.

The Customization
Our products are stocked in the updated printing design,but also provide a great billboard space to
showcase your custom logo or message.

After Sales
We are constantly reviewing new and innovative packaging concepts with our customers to determine
what is the least expensive and most effective way to package their products.