Ultrasonic Welding Machine
Application:
Plastic parts welding :ABS, PP, PVC,etc
Toy industry: toy gun,water gun,telephone,doll,plastic toy...

Electronics industry:guley,watchcase,nylon watch strap,calculator, speakers shell, mobile phone battery charge...

Automobile industry: cornering lamp, rear lamp,Oil filter Cup...

Package industry:dressing case,PVC packing box, toothpaste tube...

General commercial products:typewriter ribbon,videotape box,audiotape box, computer disk...
Feature:
Using a high Q value vibration tube in the machine, the output power is stable and reliable.

high sensitive spark over-current protection circuit. Can effectively cut off because of the large current output damage the host, to suppress.

with high frequency frequency stabilizer and high frequency shielding device, the high frequency interference to a minimum.

stepless adjust head trips, special mechanical pedal maximum pressure can reach 400 KGS.

Stepless temperature control heating system, let work more efficient.

The four type level adjustment, easy adjustable die to save time.

All landowners automatic over-current protection system, increase the service life of the vacuum tube, protect the mould.
Machine Detailed Pictures:
1)15k 2600W Ultrasonic Welding Machine: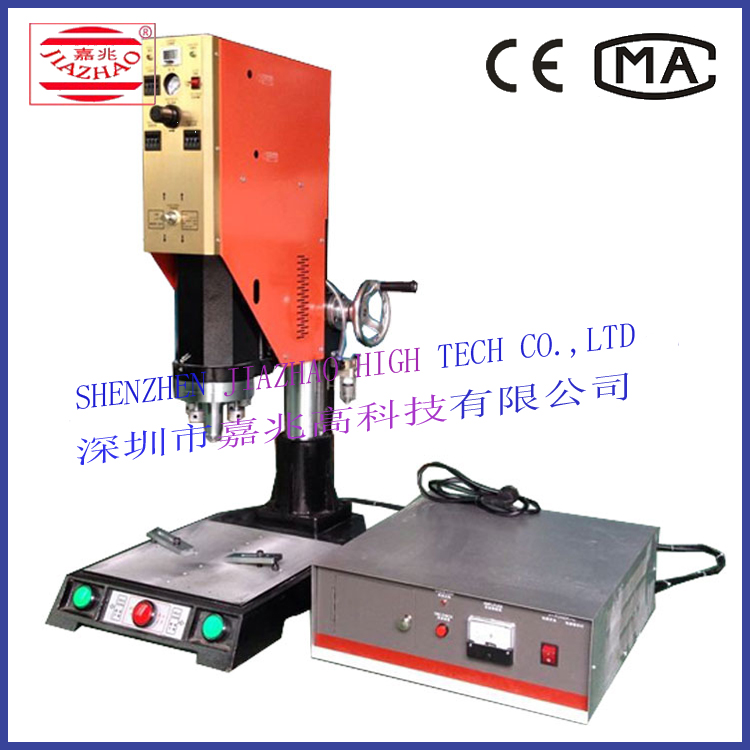 2)20k 1800W Ultrasonic Welding Machine: