ROOIBOS TEA
Mineral fine tea ROOIBOS TEA with antioxidant action healthy drink
ORGANIC FIVE STAR ROOIBOS
Rooibos, translates to "red bush" and is also known as "red tea" or "African red tea".
Rooibos teas are a naturally sweet and sometimes nutty herbal tea.
Rooibos is only grown in the Cedarburg Mountain region north of Cape Town, South Africa.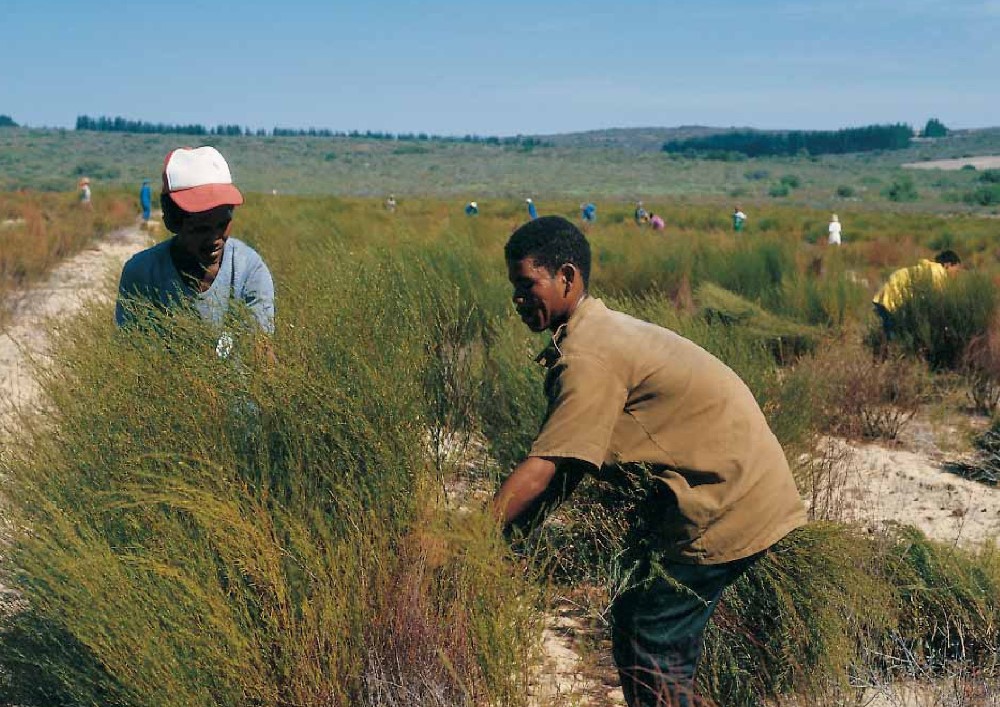 PURE and NATURAL
Organic Five Star Rooibos is non-caffeine rooibos tea, including the essential minerals
such as sodium, potassium, calcium, phosphorus, magnesium, iron content,
zinc in a good balance, which is indespensable to health (organic JAS).
There's no additive, preservative, or coloring agnet included at all.
ANTIOXIDANT
Five Star Rooibos contains high quantity of scavenging active substance
(same as Superoxide dismutase, SOD).
There is action to reduce fat oxidation (antioxidant action) and to remove active oxygen
(Scavenging action , SOD action), which can expect the prevention of adult diseases
and the improvement of constitution, aging restraint.
Furthermore, melanin generation resistant action, whitening, anti-inflammatory,
antiallergic action which leads to improve skin diseas can be expected.
HIGHY QUALITY LEAVES
We only use selected high quality of exellent grade organic leaves cultivated under
the sever quality contorl.
In order to avoid deterioration of tea leaves quality by the overstorage,
we purchas appropriate quantity of raw tea leaves to keep freshness directly
from the supplier in South Africa.
Also, tea leaves of high freshness can be maintained under the strong quality control.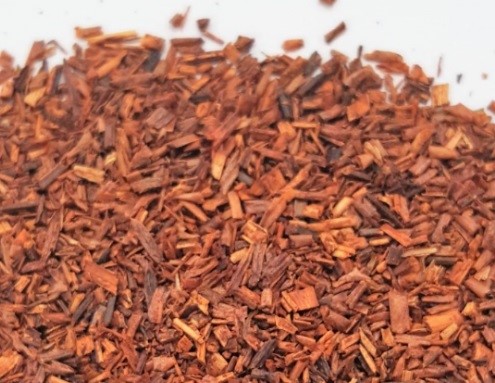 ++++++++++++++++++++++++++++++++++++++++++++++++++++++
How to drink
Pure organic rooibos tea (tea bag - 3.5g)

Put 1 pack (3.5g) in about 1.8 liters of hot water, and boil for approximately ten minutes.
There is fragrant sweet smell, and a clear beautiful color comes out.
You can enjyoy either Hot or Iced tea. You may put sugar and milk, honey,
a lemon according to your tastes.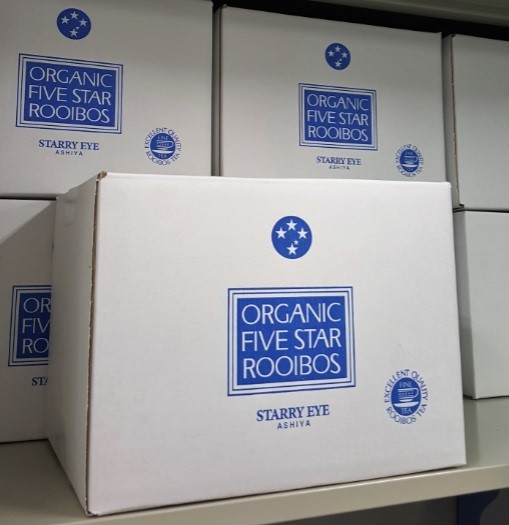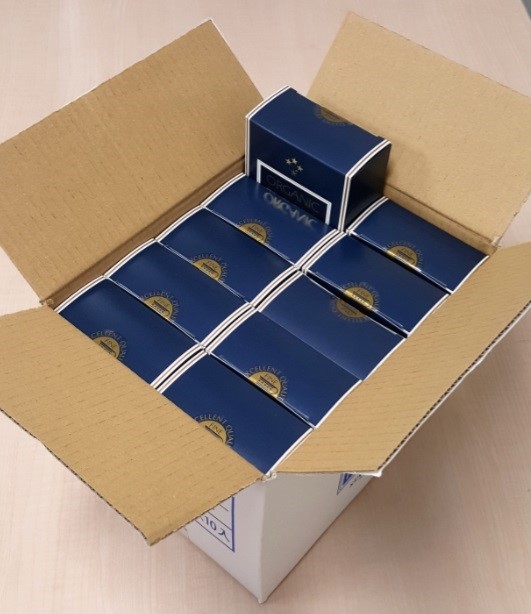 3.5g × 30pcs / 1 inner box
10 inner box / 1 outer box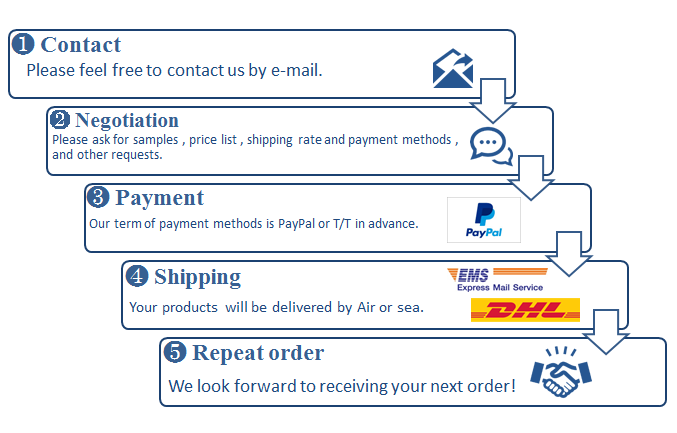 Company Name NIPPON PAPER TRADING CO., LTD.
Year of Establishment 1920
Yearly sales US$ 45,000,000
Board President : Shiro Ichikawa
Managing Director : Kyohei Ichikawa
Office Head Office :
10th floor, Osaka Kogin Bldg. 4-1-1, Koraibashi,
Osaka 541-0043 Japan
Tel : +81-6-6202-5241
Fax : +81-6-6202-5247
URL: http://www.nptjapan.com/english/index.htm
<OUR HANDLING ITEMS>
-Automotive division-
Automobile Spare Parts
Window Film/ Security Film
Alloy Wheels
Accessories/ Alarms/ CD Stereo/ Speakers
Body/ Window Sealer/ Butyl Tape
Polyurethane Paint

-Industrial Division-
Paints/ Sealants and Glues Resistant to Heat
Screws/ Bolts and Nuts for the Production of Home Appliances
Aluminum Evaporator for Refrigeration/ Aluminum Tubes/ Aluminum Foil
Copper Capillary Tubing/ General Slim Copper Tubing
Copper Products (Tube, Seamless Pipe, Sheets, Plates, Rods, Bars, Strips, Wire, Foil, etc)
Springs (Functional Spring, Flat Spring, Coil Spring)
Electric Cable/ Optical Fiber/ Connectors
Industrial Safety Articles/ Solid Marker
Plastic Fluorescent Pigments/ Paint/ Adhesive Tape without Radioactive
Pigments & Solvents/ Water Transfer Paper/ Sticker for Crockery
Industrial Components / Materials & Parts for Home Appliances
V-Ribbed Belt/ Felt/ Filter/ Fuse/ Bimetal Thermostat/ Thermal Cutoff
Valves, Mesh and Lighters for Kerosene Heaters
Regulator/ Hoses/ Monitor/ Gas Detector
Pressure Sensitive Adhesive Tape/ Water-Proof/ Metal Foil/ Double Faced Adhesive Tape
Reflecting Tape/ Industrial Tape
Glass Fiber/ Resins (ABS/PS/SAN)/ PVC Film/ Ultra High Molecular Polyethylene
Synthetic Leather/ Micro Fiber/ Polyurethane/ Polyester/ Nylon/ Enamel
Cosmetic and Pharmaceutical Packing
Products and Materials (ABS, Aluminum, SUS) for Air Distribution

-Agricultural, Forest and Fishing Section-
Chainsaw/ Mower/ Trimmer
Water Pumps/ Helical Screw Pump
Electrical Generators/ Battery and Solar System Generator
Paper Bags for Apple/ Apricot and Pear Cultivation/ Mulch Film
Wet Suit/ Regulators/ Snorkels/ Accessories
Fishing Articles/ Fishing Hooks/ Fishing Net/ Super Freezer (-50C)
Plastic Pallet

-Construction Section-
Construction Machinery Loader/ Excavator/ Backhoe/ Hydraulic Hammer
Paving Machinery (Rammer, Compactor, Cutter)
Chemical and Metallic Anchors
Door Handles/ Hydraulic Door Closer & Hinges
Submergible Sewage Pump/ Float Pump/ Aerator/ Blower/ Scum Skinner/ Bar Screen

-Paper Division and Office Articles-
[Paper Division]
Printing, Writing and Drawing Paper
Woodfree Paper/ Colored Woodfree Paper/ Bible Paper/ India Paper/
Coated Woodfree Paper/ Lightweight Coated Paper/ Cast-coated Paper/ Cast-coated Board
Communication Paper
Carbonless Paper/ Business Form Paper/ Thermal Paper/ Thermal Transfer Paper
OCR/ MICR/ Self-adhesive Paper Products
Packaging Paper, Containerboard, and Paperboard
Unbleached Kraft Paper/ M.G. Poster Printing Paper/ Bleached Kraft Paper
Kraft Liner Board/ Jute Liner Board/ Semi-chemical/ Corrugating Medium Board
Coated White Board/ MC Duplex Board
Fancy Paper
Colored fancy/ Embossed
Sanitary Paper
Tissue Paper/ Toilet Tissue Paper
Packaging Materials

[Office Articles]
Paper and Cartons/ Office Products
Fax Paper/ Self Adhesive Paper/ Couches ÒLWCÓ Dissolvo
Wall Paper/ Non Woven Cloth
Filter Paper for Tea Bag/ Aluminum Foil/ Carbon Paper/ Cigarrete Paper
Machinery for Printing and Paper Industry/ Packing Machine
Recycle Paper Machine/ Rolling Machine/ Tube Cutting Machine
Cutting Rules/ Bar Code Equipment/ Transference Thermal Tape
Office Supplies and Stationery/ Writing/ Painting and Drawing Articles
Flexographic and Offset Inks/ Ink Pigments/ Offset Printing Blanket

-Livingware Division-
Adult Disposable Diaper
Water Purifier/ Air Purifier
Water Air Pots and Ice Pails
Rice Cooker
Fan Heater/ Kerosene Fan Heater
Digital Thermometers/ Digital Blood Pressure

-Optical Division-
Microscope/ Telescope/ Binoculars/ Tripod/ Topographic Instruments

<Global network>