USB travel air purifier ionizer with Pink color
Products name :
USB ion Air Purifier , Mini negative ion purifier . USB Air Ionizer . Freshener , Refresher,
Products Instruction
USB-powered ionizer that uses a carbon fiber brush system to emit healthy negative ions into the air.
By attaching themselves to air molecules and any impure particles in the air and negatively charge them,
the emitted negative ions extremely purify the air & remove toxic substances including dust,odors and molds.
PROFFESSIONAL FEATURES:
1.Can be put directly into a computer USB port.
2.Consistently releases negative ions.
3.Highly effective in removing odors and dust.
4.Attracts airborne allergens like pollen,smoke,pet dander and other small particles.
5.Eliminates static and reduces EMI.
6.Helps boost your energy and mood.
7.Unique design of the rotatable cover well protects USB lead.
8.USB extension cable optional.
9.USB car adaptor optional for car use.
TECHNICAL SPECIFICATIONS:
Density of anion: 2 Million/cm3

Rated voltage: DC 5V

Rated power: < 1W

Weight: 22g

Dimensions: 73x20x12mm

Color: Dark grey/Blue/Red body /white/pink/green and so on .
USB ionizer ioniser, mini air purifier, USB air purifier, USB ionic air cleaner, USB ionic air freshener refresher revitalizer, small air purifier, compact air purifier, poratble air purifier, personal air purifier, travel air purifier, necklace air purifier, mini ionizer, small ionizer, compact ionizer, portable ionizer, personal ionizer , travel ionizer , Ionizer ,personal negative ion generator, USB negative ion generator, USB ionizer ioniser, pendant air purifier, pendant air cleaner, pendant ionizer, USB negative ion generator, USB anion generator, USB negative ionizer ioniser, mini air freshener, USB air freshener , small air freshener, compact air freshener , portable air freshener , personal air freshener , travel air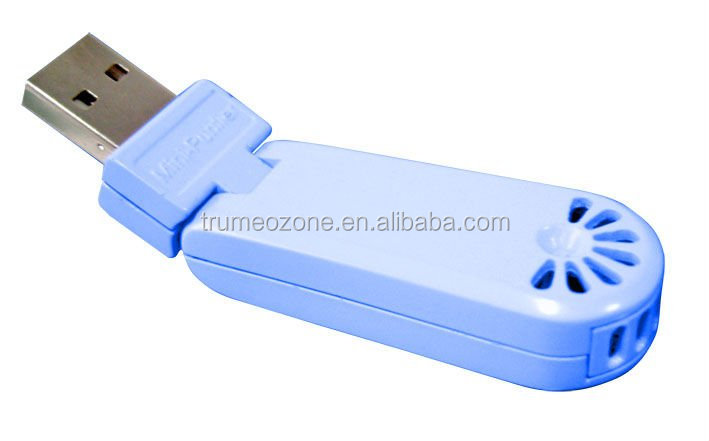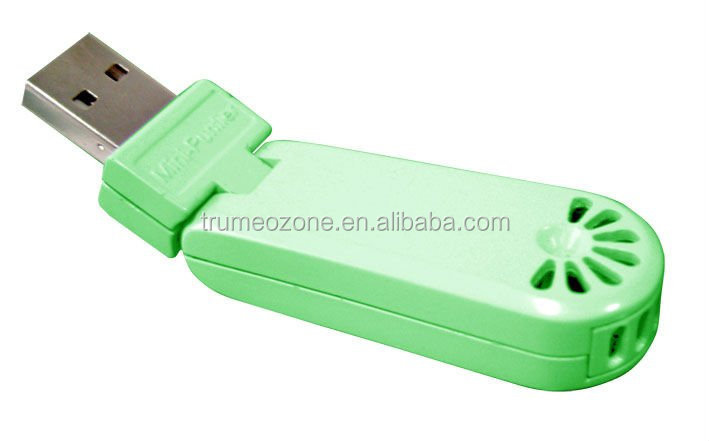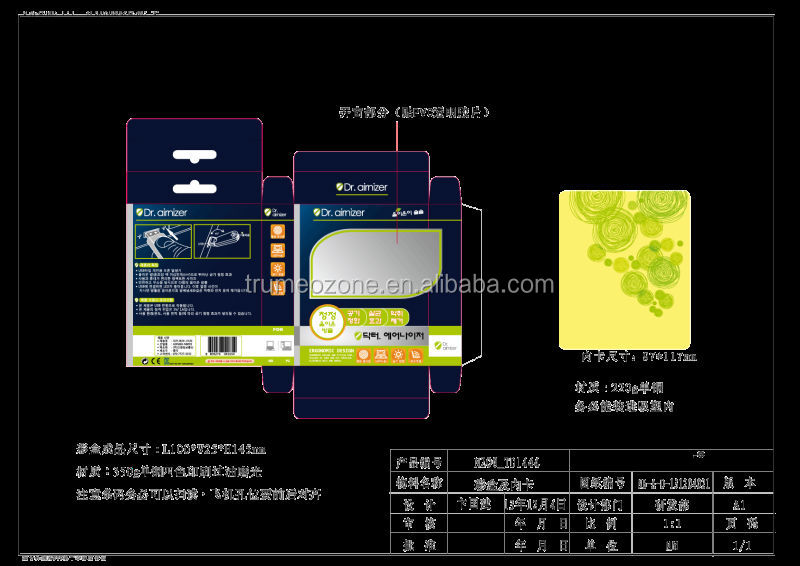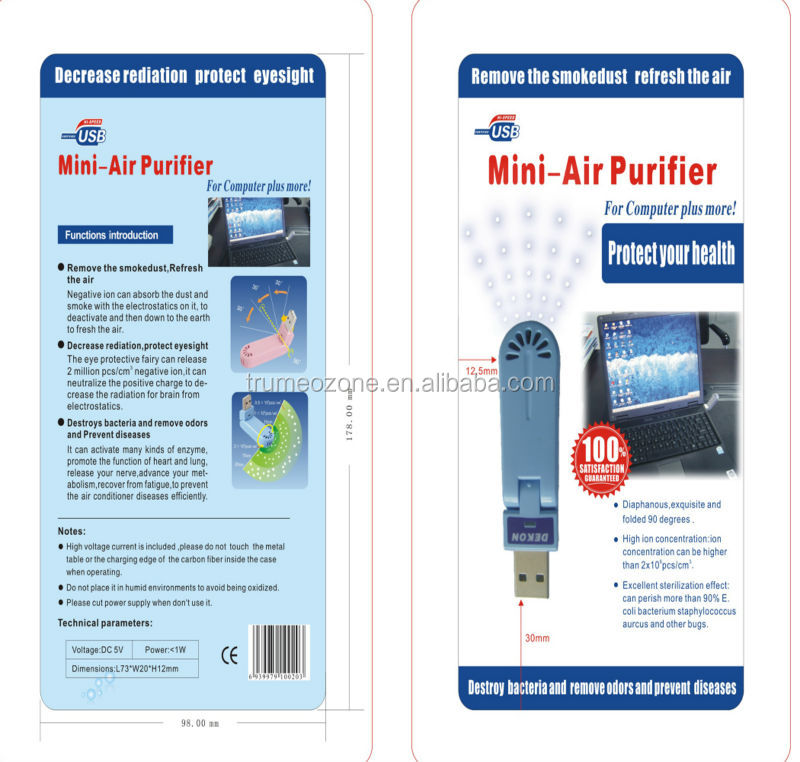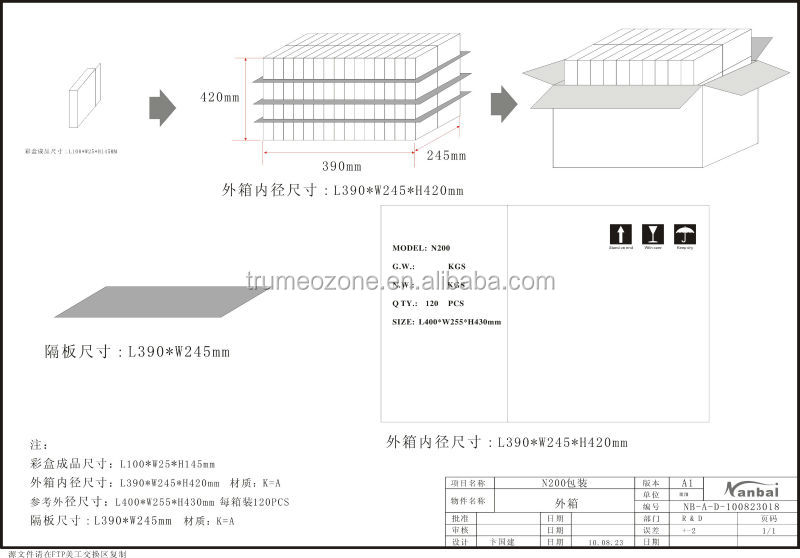 Our factory information:
We Trume are Professional in ozone sterilizers, home, car and mini air purifiers, vegetable washers, negative ion & plasma & ozone generators for 16 years. Our factory is located Guangming New area, Shenzhen, China and established in 1998. We have more than 6,000 square meter factory area, 1,000 square meter work center. We are a real manufacturer with R&D, Production, Sales and Service departments. And now, we're developing many series of high quality environmental appliances. Our company owns the Quality Management System of ISO9001:2008, and we have such Certifications: UL, CE, CQC, TUV, FC and our products accord with the Environment System ROHS.