Alcohol Distilery Column, Alcohol Rectification Column, Alcohol Distillation Plant
Centrifugal continuous distillation tower designer and manufacturer
1)ASME approved ,ISO CE approved
2)Alcohol/ethanol equipment
Our Projects
1. it is a turn-key whole set equipment, simple equipment, less worker, less area, less cost.
2. This can produce 1000L-1000000L 96%-99.9% alcohol(ethanol) per day.
3.this can use corn, wheat, cassava, molasses, rice, potato, date, beetroot ,sugar cane ect which contains starch or sugar material.
4. We can do the turn key system or section part.
5. We can improve and rebuild old alcohol(ethanol) production line .
You can choose single distill tower to save money, also can choose 5 distill column to get good quality alcohol(ethanol).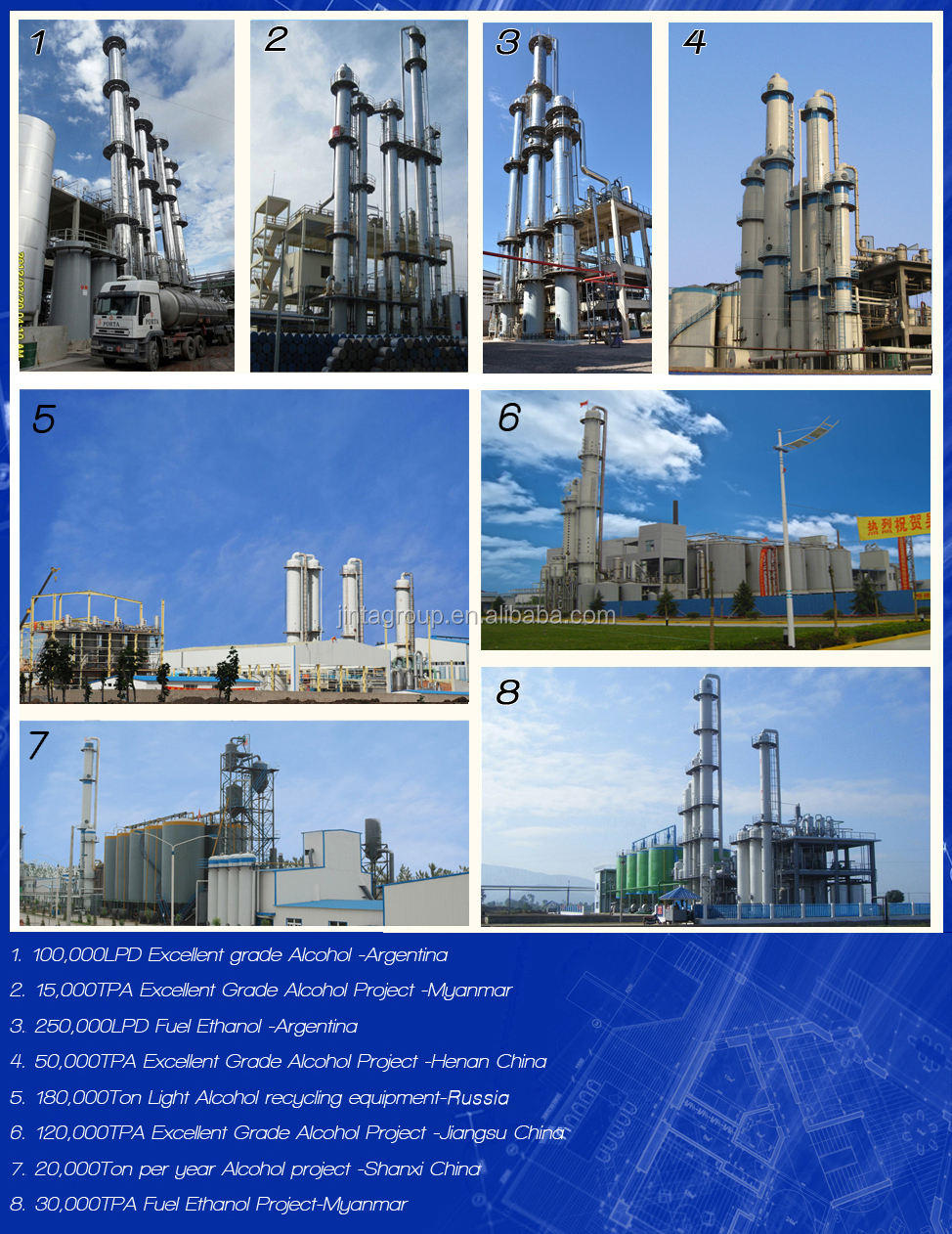 Product Description
Column is a kind of chemical equipment, which is uesd to make a close contact between gas and liquid, gas and solid, liquid and liquid, and to complete the process of heat transferring and mass transferring by catalyzing their interaction. Column is used in distillation, absorption, extraction etc..
Column can be divided into plate column and packing column by different structures. The commonly used types are as follows: bubble cap column, packing column, sieve-plate column, dual-flow column, float valve column, rotating disc column etc.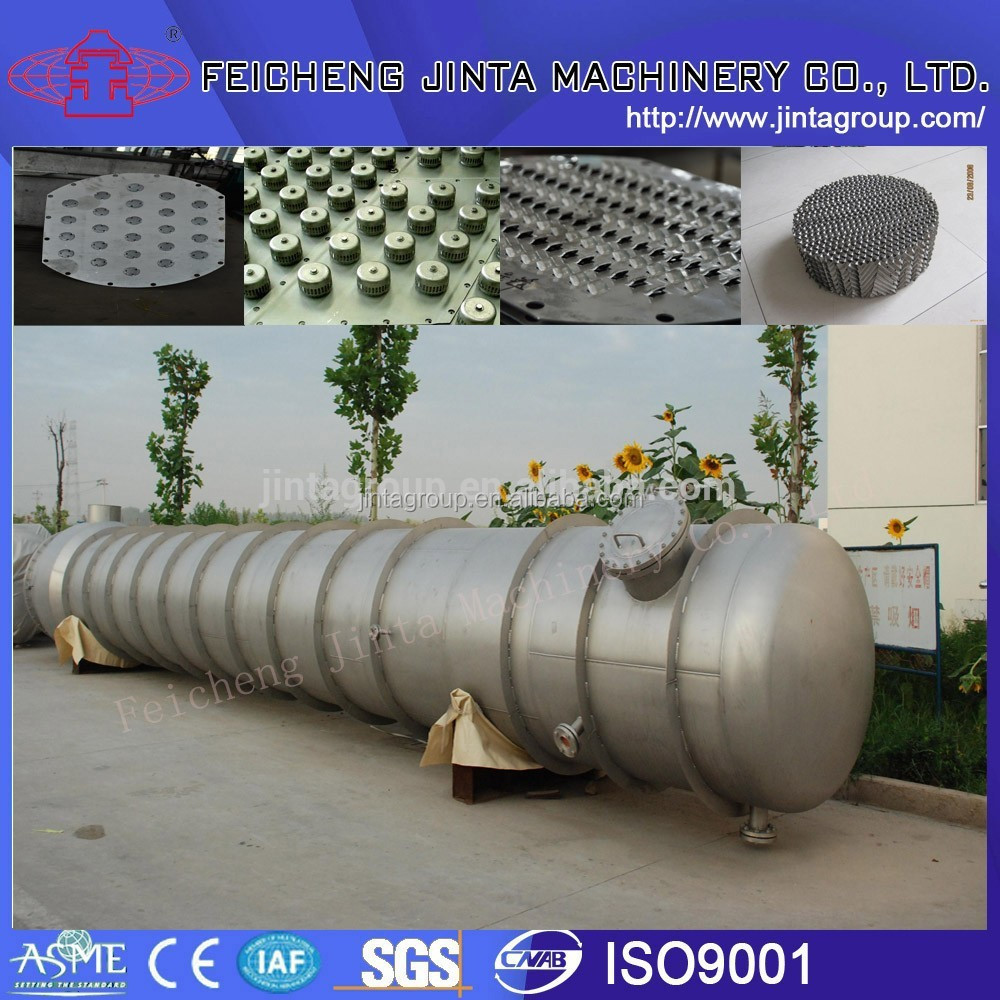 1. Types: Separator, packed tower, plate tower, filter, stripping tower, urine washing tower, deaerator, oil trap, buffer, scrubber, absorption tower, copper washing tower, drying tower, points cylinder, etc.
2. Materials: carbon steel, low-alloy steel, stainless steel and non-ferrous metals: titanium, nickel, copper, aluminum, molybdenum, zinc, cobalt etc and their alloy materials.
3. Pressure: low-pressure, medium-pressure and high-pressure.
4. Temperature: low-temperature heat exchanger, medium-temperature heat exchanger but also high-temperature heat exchanger.
5.Medium: not only non-flammable, non-toxic and non-corrosive medium but also flammable, toxic, corrosive medium and highly flammable, highly toxic, highly corrosive medium.
6. Processing capacity: maximum diameter:15m; maximum length:70m;maximum weight:600tons
7.Applicable Industries: petrochemical, coal chemical, precision chemical, nuclear power, metallurgical, pharmaceutical, machinery, food, pesticide, rubber, aerospace, marine, dye, new power equipment and so on.
8. Our advantages: reliable quality, cordial service and good price.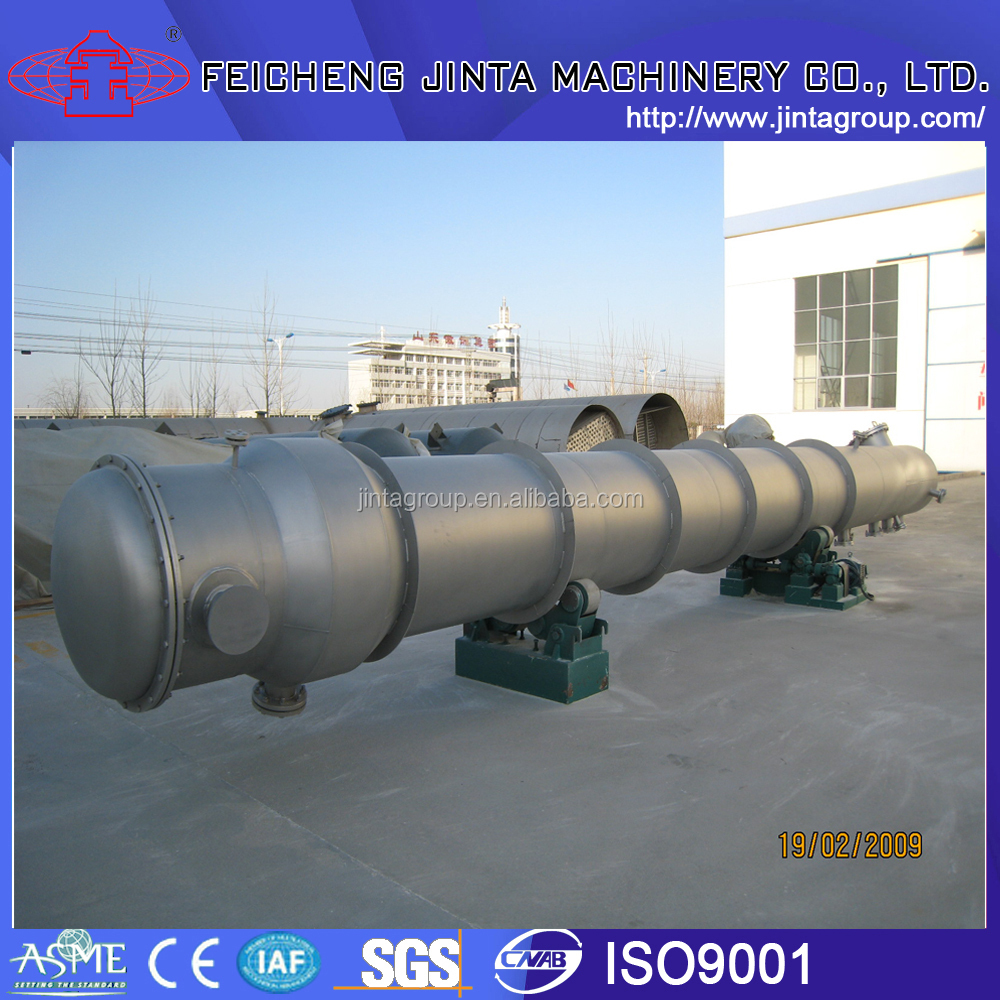 New Technology Description
Five-Column Three-Effect Distillation Process
Our company designs and manufactures latest Five-Column Three-Effect Distillation equipment. This new process is promoted on the basis of traditional five-column differential-pressure column and mainly used for super-fine alcohol production.
The key of this process is the heating methods, the steam heats one column directly and transfers theheat to other 4 columns to achieve three-effect thermal coupling and energy-saving effects.
In terms of electricity efficiency, it can save 50% electricity and avoid the repairing of circulating pumps and also extend the working life of there-boilers.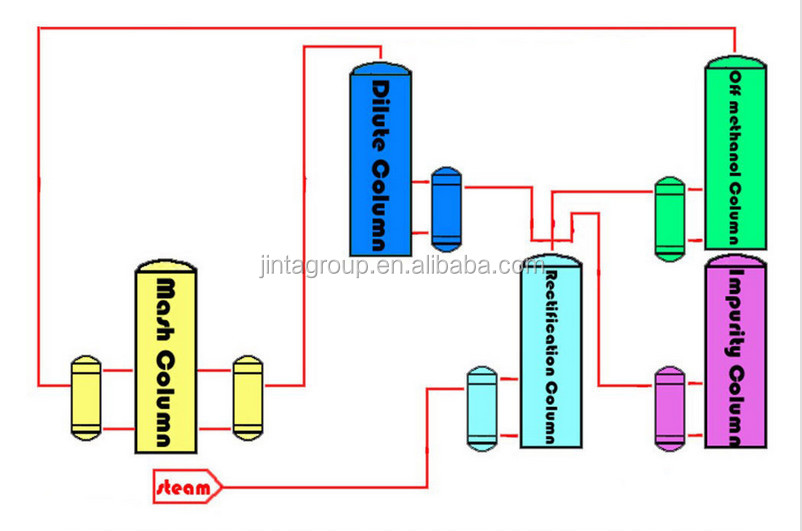 Double-Mash-Column Three-Effect Distillation Process
This process applies to the production of general-grade alcohol& fuel ethanol, and it was awarded Chinese national patent, it is the only successful application of double mash column & three-effect in the world, which produces general-grade alcohol.
This process is composed by mash column, rectification column and composite column. The composite column functions as mash column and rectification column.
The key of this process is the heating methods: the steam heats one column directly and transfers the heat to other 2 columns to achieve three-effect thermal coupling and energy-saving effects.
The advantage of this process is energy-saving; it saves over 40% steam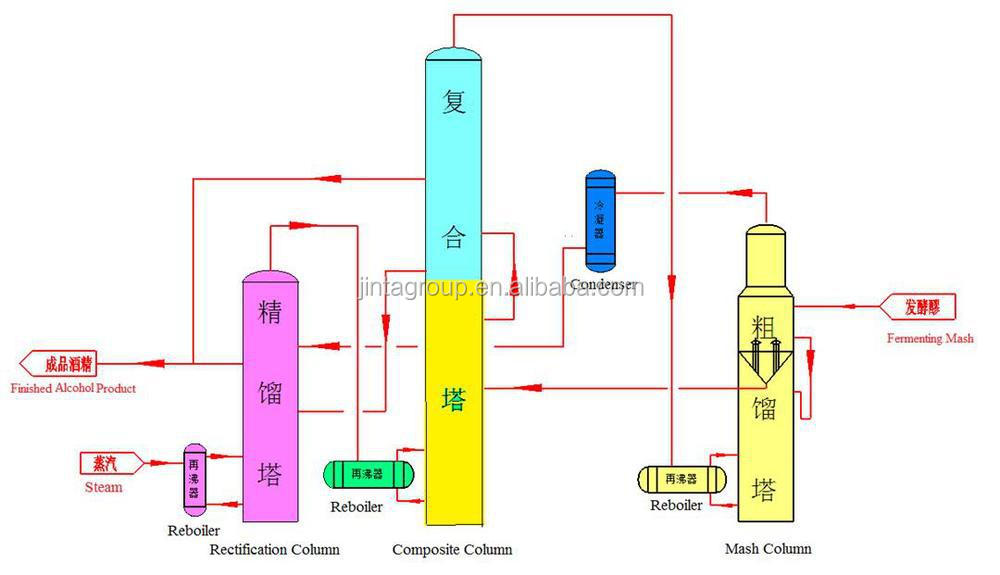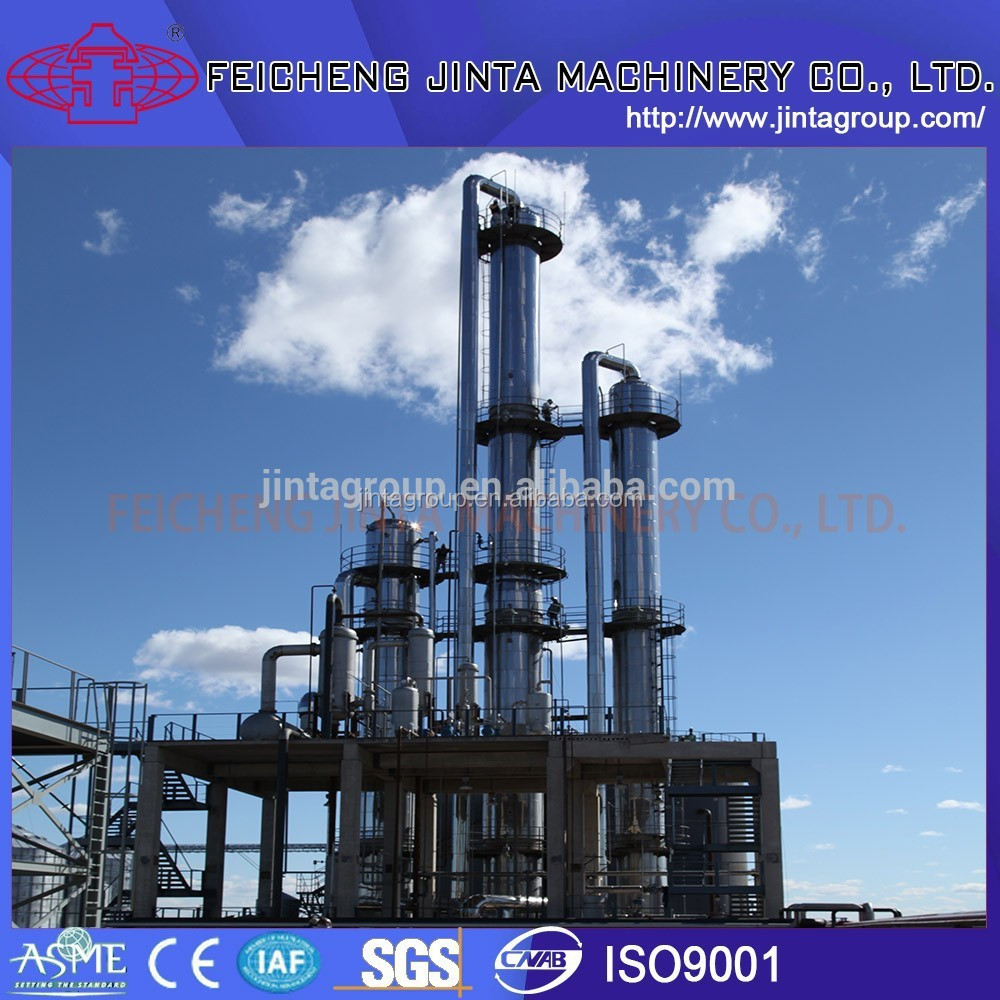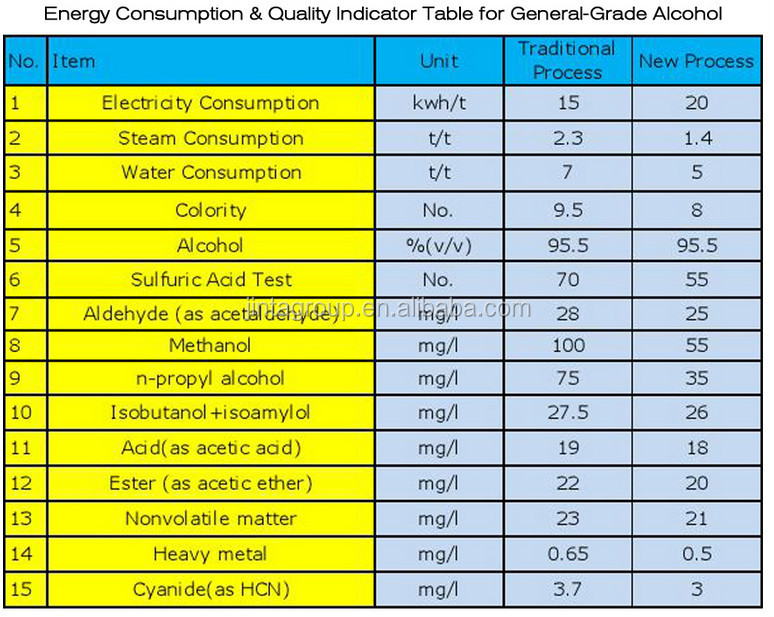 Our Services
Designed capability
1). We own Design License of Special Equipment D1 & D2 Class; Manufacture License of Special Equipment A2 Class; Design License of Special Equipment GC Class.
2). Our company achieves more than 20 patent certificates on distillation, DDGS, and other fields.
3). Our company owns ASME certification, ISO 9001 Quality System Certification, ISO 14001 Environmental Management System Certification & GB/T28001 Occupational Health and Safety Management System Ce rtification.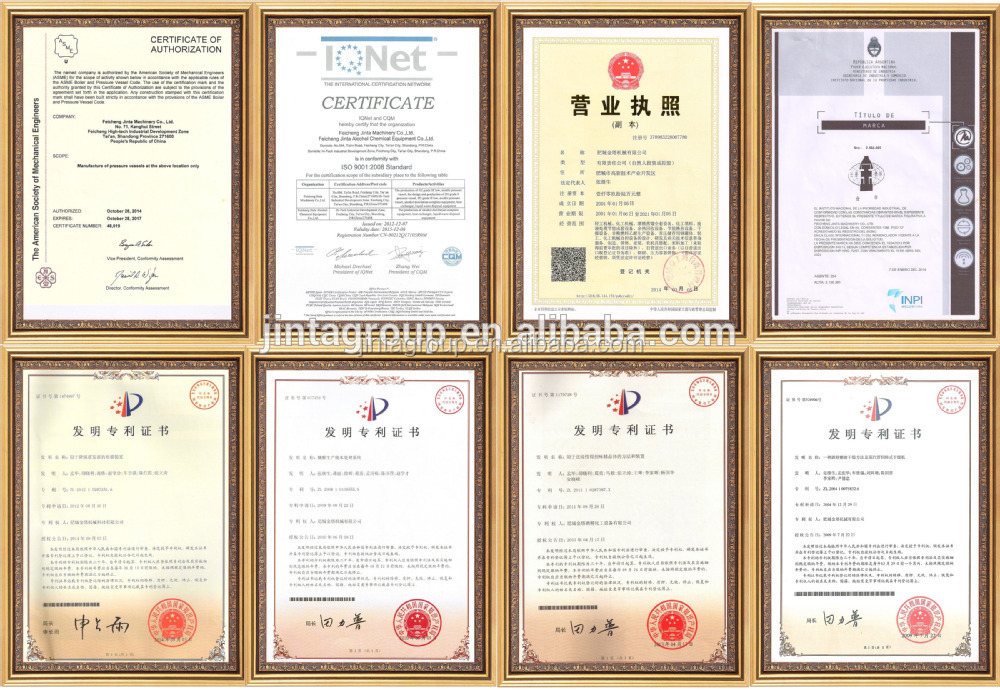 Production Capability
1).Our company was established in the 1950s whose name was Feicheng Light Industry Machinery Factory, designed and manufactured the first stainless steel distillation column in China.
2).Our company can produce 6 full sets of equipment (including crushing section, liquefying and saccharification section, fermentation section, distillation section and DDGS section) in a month.
3).Among 16 production workshops, 3 workshops are for mechanic manufacture, 5 workshops are for manufacturing process, 8 workshops are for assembling & welding.
4).We own advanced machining equipment and product testing equipment.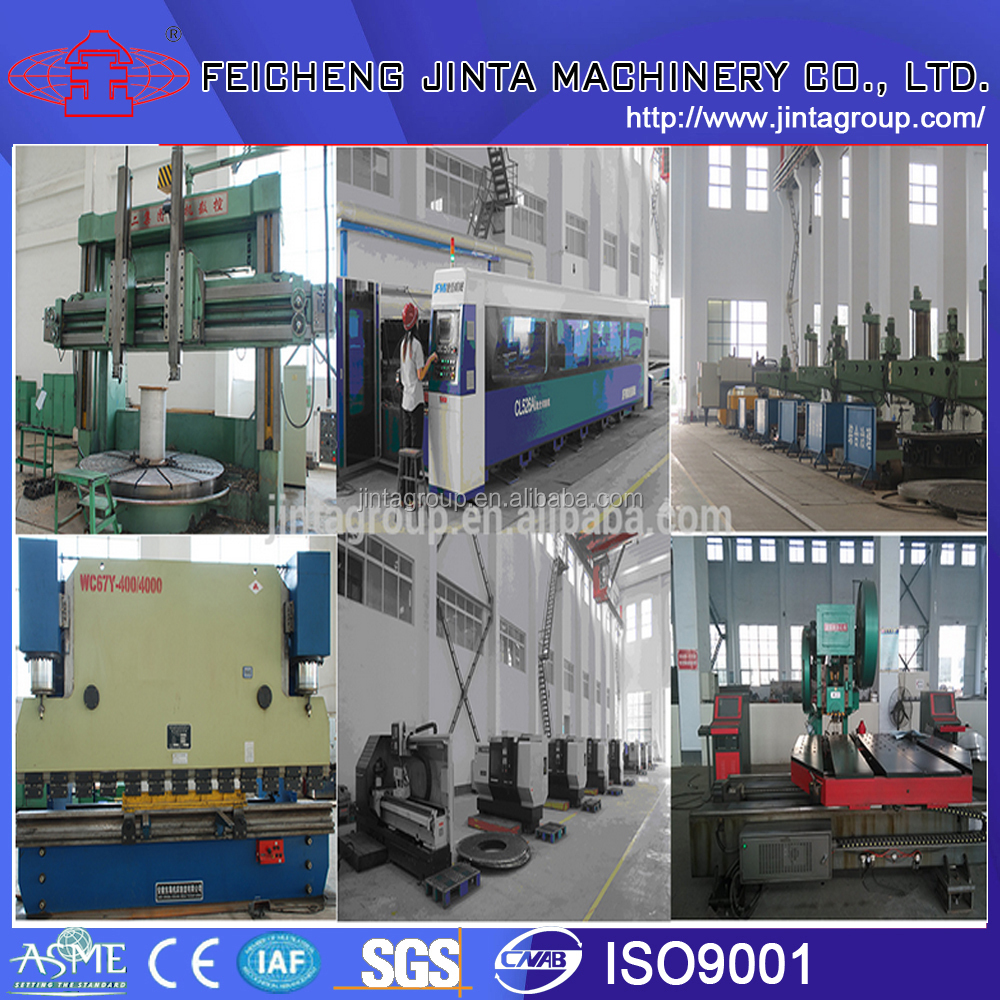 After-sales Service
1).Our company can provide a sophisticated product after-sale service and can ensure the implementation, maintenance and commission of projects.
2).We can reach the project site after receiving the user's notification.
Packaging & Shipping
International Exchange and Cooperation
JINTA is the largest designer and manufacturer of alcohol, fuel ethanol and DDGS equipment machinery in China. Our market of alcohol equipment in China keeps over 60% in the past 3 years and our products has been exported to more than 30 countries such as Australia, Argentina, Brazil, Russia and etc. We can develop different programs according to customers' raw materials and annual production and have advanced process technology, especially in energy consumption.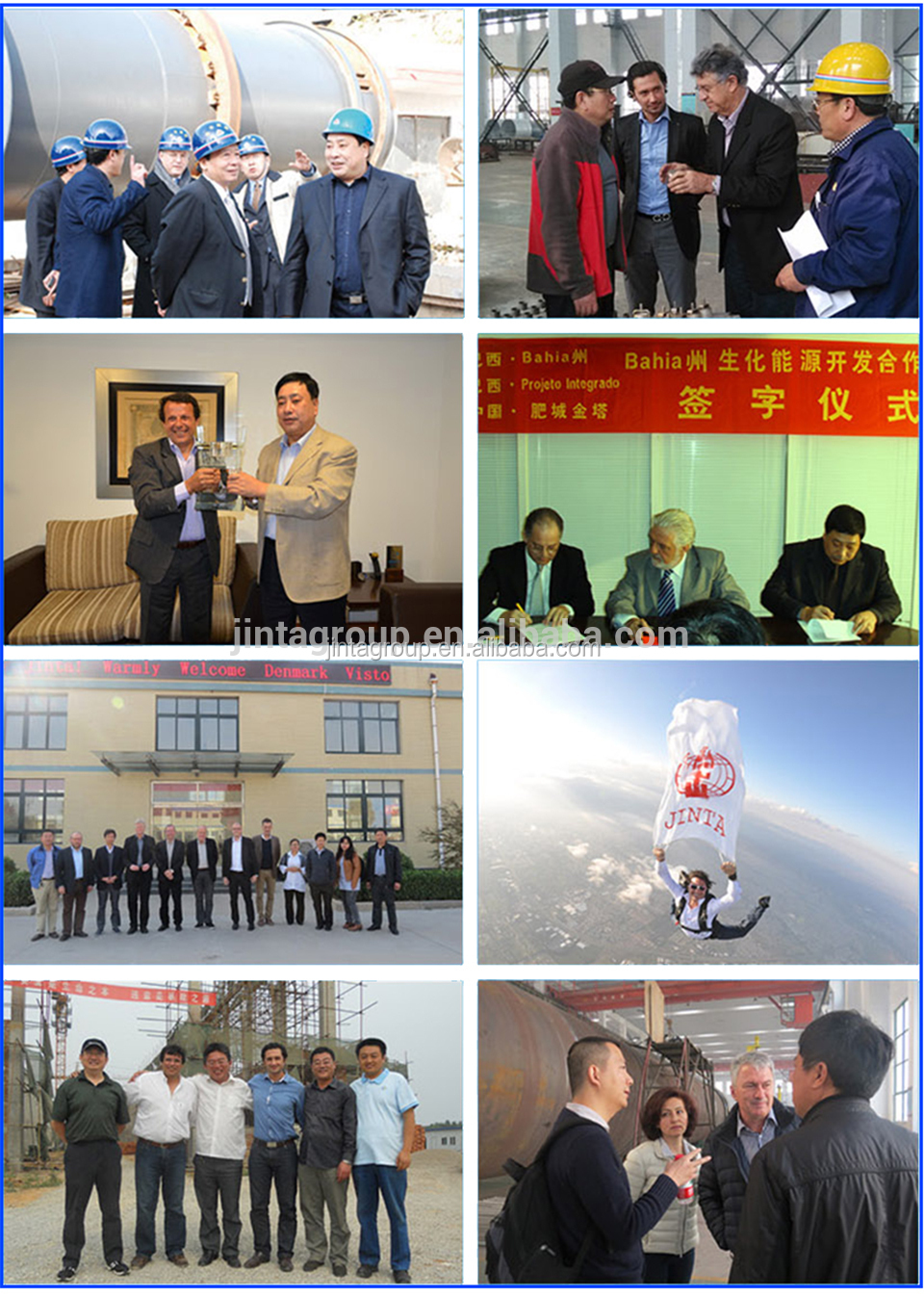 Contact us
Any questions, feel free to contact us!